Thomas Strother Berry
of Roland, AR, 1924 - 2014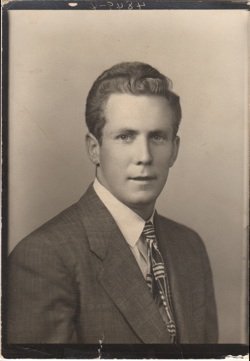 Thomas Strother Berry, 89, of Roland, Ark., passed away on Friday, January 24, 2014, at Little Rock, Ark. He was born on September 1, 1924 in Delaplane, Virginia, a son of the late Charles and Mrs. Katherine Berry; and was also preceded in death by his sister, Lou O'Bannon and his brother, Ted Berry. Thomas was the youngest of three children.
He married Margie L. Joice on September 20, 1946, who preceded him in death. He attended Benjamin Franklin University and graduated a Bachelor in Business Administration. A veteran of World War II, he served in the Navy for 3 years. He was an avid quail hunter and golfer. He was employed by Ramsey, Krug, Farrell and Lensing (now Bancorp South) as an Insurance Salesman. He was Methodist.
Survivors are his children, Diane Elizabeth Donnelly (John) of Phoenix, Arizona; Donna Forrester of Roland; Thomas Strother Berry Jr. (Terri), of Pangburn. He is also survived by seven grandchildren, and 14 great-grandchildren.
Visitation for Thomas will be 1-2 p.m., Wednesday, January 29, 2014, with funeral to follow at 2 p.m., in the chapel of Griffin Leggett Healey & Roth, 501-661-9111. Burial will be private. Please send the family your messages of condolence to his online guestbook at www.griffinleggetthealeyroth.com.
Published January 28, 2014