Lillian Sue Allen
Marshall, TX, 1923 - 2014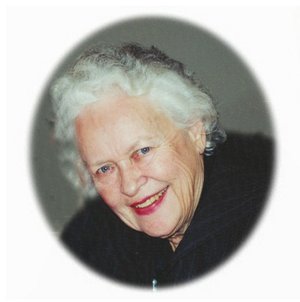 Lillian Sue Allen, a devout Christian, known for her great faith, positive attitude and calmness in difficult times, died Sunday after a massive heart attack and stroke. She was 91. "Everything's OK" she would say to any problem, "God is in control". She enjoyed studying her Bible and Science and Health Christian Science Manuel up to an hour daily and was a deacon at Columbia Baptist Church in Falls Church, Virginia. She moved to Marshall, Texas with her daughter Alyce and Alyce's husband Bud Herzog and daughter Alexa in 2010. Mrs. Allen attended the Church of God of Prophecy in Marshall. She enjoyed taking long walks, communing with nature, spending time with her family and playing the piano. She loved gardening at her home in VA, growing beautiful roses, many vegetables and pumpkins (because she "just wanted to watch them grow"). She was grateful for every moment and every blessing, ofter marveling at the "beautiful blue sky, sunshine and every growing thing".
Lillian Sue Buckalew was born to Samuel Esman and Alice Marie Buckalew in Little Rock, Arkansas on June 15, 1923 and was raised a Christian Scientist. She was a member of Chi Sigma Sorority in Little Rock. In 1943, she was awarded the Army-Navy "E" Award for Excellence in War Production for her service at the Pine Bluff Arsenal in Pine Bluff, Arkansas. She met her husband Vinson in Little Rock where they both worked at the Arkansas Democrat, he in circulation and she a secretary. They were married on April 16, 1949 and later moved to Falls Church, Va. She took her husband's Baptist religion and raised four children in the Columbia Baptist Church. After her husband Vinson lost his sight, she became his eyes as they worked together in their real estate company, Vallen Realty, Inc. in Falls Church, Va. and were quite a dynamic couple.
They had four children: Randy, Ray, Jerry and Alyce. She is also survived by five grandchildren: Randy's son Benjamin, Ray's daughter, Tara and son Mark, Alyce's daughter, Alexa and Bud's daughter, Tinessa, and four great-grandchildren, Mark's son Hayden and daughter, Hailey, Tinessa's son Garrett and daughter, Tina.
Funeral services will be held at 2 p.m., Thursday, July 17, 2014 in the chapel of Downs Funeral Home with Pastor Gregg Taylor officiating. Interment will be at the National Memorial Park in Falls Church, Va. Donations may be made in her memory to Marshall Home Care and Hospice, 111 East Burleson St., Marshall, Texas 75670.
Published July 16, 2014