Phyllis Kaye Watkins
of Little Rock, AR, 1946 - 2014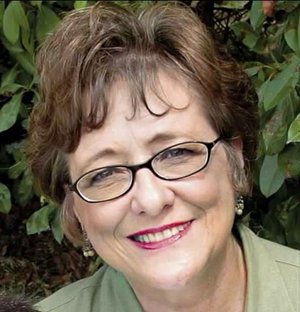 Phyllis Kaye Watkins, 67, of Little Rock, Arkansas passed away on July 14, 2014, following a long battle with breast cancer. She was born in Little Rock, Ark. on August 6, 1946 to the late O.J. "Bud" Watkins and Elizabeth "Betsy" Watkins. Phyllis devoted her life to caring for and raising her amazing daughter, Erin. Along with her beloved dog, Ozzie, she was a devout "Friday Nighter" at Pulaski Heights United Methodist Church. She was the rock of the family, making sure they were all together at her favorite time of year, Christmas, by turning her house into a site to behold with her many Christmas trees and decorations.
Phyllis' professional career reflected her love of serving others. Phyllis became the first paid executive director of Alzheimer's Arkansas in 1994, 20 years ago. She started with a staff of one, herself. Over the years Phyllis grew the tiny non-profit organization to a dedicated staff of 6 with hundreds of faithful volunteers around the state. Phyllis was well respected and admired by all who knew her and has been called a "state treasure" for her tireless service to Arkansans affected by Alzheimer's and related dementias.
She was preceded in death by her father, Bud Watkins. She is survived by her loving daughter, Erin Ridling of the home; mother, Betsy Watkins; brothers, Pat Watkins (Sandy) and Chris Watkins (Janice); sister, Karen Ray (Adrian); niece, Kendall Watkins and nephews, Brandon Watkins and Grant Watkins; two great-nieces and one great-nephew.
Visitation will be from 5:30-7:30 p.m. on Thursday, July 17, 2014 at Pulaski Heights United Methodist Church, Wesley Hall. Funeral service will be at 10 a.m. Friday, July 18th, 2014 at Pulaski Heights United Methodist Church. A private burial will be held at Lee Cemetery in Benton, under the direction of Griffin Leggett Healey & Roth. 501-661-9111. In lieu of flowers, Phyllis requested donations be made to Alzheimer's Arkansas, 201 Markham Center Drive, Little Rock, Ark. 72205 or Pulaski Heights United Methodist Church.
Please share your memories, condolences and encouragement with the family at www.griffinleggetthealeyroth.com.
Published July 16, 2014
OBITUARY SUBMITTED BY:
Griffin Leggett Healey & Roth
5800 West 12th Street, Little Rock, AR
Phone: 501-661-9111