Elton Hammonds
Helena-West Helena, AR, 1925 - 2014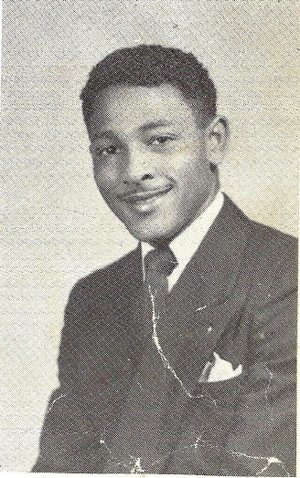 Elton Hammonds was born to Arthur and Effie Hammond on August 13, 1925 in Springfield, Arkansas. During WWII, he was drafted and served in the US Navy. Elton completed his GED and attended Philander Smith College where he pledged Alpha Phi Alpha Fraternity, Inc. and met his late wife, Thelma Helen Gamble.
Elton and Thelma moved to Helena and taught school in Oneida and in Helena-West Helena. He taught science and was called "Mr. Molecule" by his students, was a former member of Centennial Church where he served as church clerk, a business owner who operated "Hamm's Social Club" and a Restaurant, mentored youth and organized the first baseball league for African American youth.
Elton passed on July 9 at St. Vincent Infirmary in Little Rock. He is survived by daughters, Phyllis Hammonds and Adrian Watkins, a son, Schaunee Kinchen, grandchildren, Dennis and Sadie Watkins, two sisters, Velva Hammond, and Williella Anita Martin, nieces and nephews, and a host of other relatives and friends.
Funeral Services are on July 18 at Pettis Memorial CME Church, Rev. William Gant, Pastor and directed by Jackson- Highley Funeral Home.
Published July 18, 2014