Dorothy Jo (O'Quin) Fenley
Flagstaff, AZ, 1928 - 2014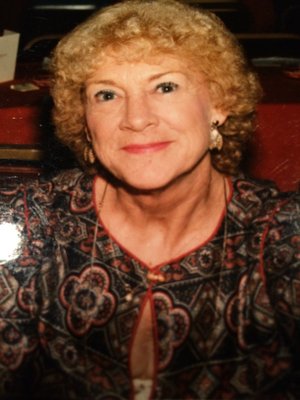 Dorothy Jo (O'Quin) Fenley, 85, died May 28, 2014. She was born in Little Rock, Ark. Nov. 9, 1928 to the late Louis E. (Pat) O'Quin and Viola (Lee) O'Quin of North Little Rock. She is survived by three sons, Tommy Brown of NLR, Patrick Brown of Atlanta, Ga., and Michael R. Fenley of Williams, Ariz.; also daughters-in-law, Alice Faye Brown of NLR, Jocelyn Fenley, Williams, Ariz.; and four grandchildren. She is preceded in death by her husband, Mitt E. Fenley; and one daughter, Sandra K Brown. Also preceding her in death was one brother, Roger L. O'Quin.
She graduated from NLR High class of 1946. On June 20, 1947 married Edwin T. Brown of NLR and raised three Children. In September 1963, she married Mitt E Fenley and raised one child. She had the opportunity to live in many places but always called North Little Rock home. At the time of her death, she was in a nursing home in Flagstaff, Ariz. Prior to that, she lived for seven years in Hot Springs, Ark., first volunteering then working at Charitable Christian Medical Clinic.
A graveside service will be held at Vilonia Cemetery in Vilonia, Ark. on Sunday June 8, 2014 at 3 p.m. In lieu of flowers please make donations to St. Jude's Children's Hospital in Memphis.
Published June 1, 2014