Robert Webster Barnes
Ann Arbor, MI, 1936 - 2014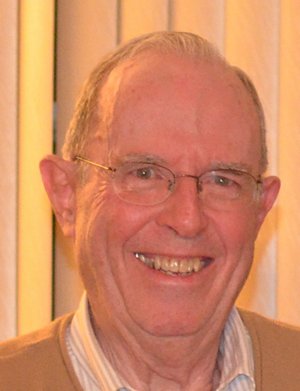 Robert Webster Barnes, M.D. died May 28, 2014. He was born on Nov. 9, 1936 in Chicago, Illinois. Robert received a Bachelor of Arts degree from the University of Colorado at Boulder in 1958 and a Doctor of Medicine degree from the University of Illinois College of Medicine in Chicago in 1961. He went on to serve three surgical residencies in the areas of general, thoracic, and vascular surgery at the University of Washington Affiliated Hospitals in Seattle. The remainder of his career was dedicated to the application and research of vascular surgery. He was Assistant and Associate Professor in the Department of Surgery at the University of Iowa from 1972-77, the first David Hume Professor of Surgery at the Medical College of Virginia from 1977-83, and Professor and Chair of the Department of Surgery at the University of Arkansas for Medical Sciences in Little Rock from 1983-99. He remained on staff at UAMS until 2003. His passion and dedication to his profession led to many contributions in the area of vascular surgery and influenced the careers of countless medical residents and surgical fellows across the country. His legacy beyond that is hallmarked by the compassion he showed toward his patients.
In addition to his career, Robert was a dedicated husband and father. His passions included good music, good food and his beloved vegetable garden. Some of his fondest memories were from the last 10 years of retirement spent with his wife, Kay, in their beloved home on Beaverfork Lake. Bob and Kay's daughter, Kathleen, has been a resident at Conway HDC for over 30 years. Together, the couple championed support for Arkansas's many Human Development Centers.
Robert is preceded in death by his parents, Broda and Charlotte Barnes; and wife of 52 years, Kay. He is survived by his brother, John Barnes; his three children, David Barnes and his wife Pam, Judy Sauer and her husband Drew, and Kathleen Barnes; and four grandchildren, Clayton and Dryden Barnes, and Ellen and Ryan Sauer.
Robert lived in Little Rock and Conway, Arkansas for 30 years and Ann Arbor, Mich., with his daughter Judy's family for the last six months.
In lieu of flowers, contributions can be made in memory of Dr. Robert Barnes to the Conway Human Development Center Volunteer Services, 150 E. Siebenmorgan Rd, Conway, Ark. 72032.
Published June 1, 2014