Jake Lester Wooley
Vilonia, AR, 1995 - 2014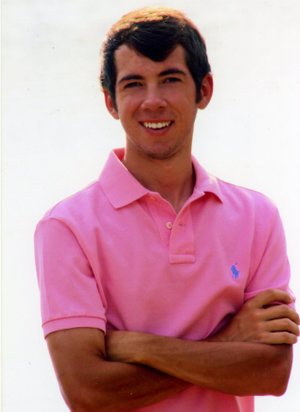 Jake Lester Wooley, 18, of Vilonia passed away on Friday May 30, 2014. He was born on July 19, 1995 in Little Rock, Ark. to Johnny Roy Wooley and Lynn Sigler Wooley.
Jake was a lifetime member of Belmont Chapel in Vilonia where he was the Awanas Recreational Leader. He was an avid sports fan and a student of the games. Jake especially liked the Arkansas Razorbacks and the Miami Dolphins. Jake truly enjoyed showing animals at the county and state fair. He loved country music and enjoyed watching movies of any kind. He was an avid user of social media and loved sending tweets. Jake was the founding member of the "Jorts Squad "which related well to his comical personality. He had a gift of making people laugh. Jake's personality, character, and caring heart brought laughter and joy to the lives of his many friends and family members. Jake had the gifted ability to make people's lives better by his positive attitude.
Jake was a loving, kind, and caring young man who went home to meet his Lord Jesus Christ and join his grandparents, Lester and Eva Wooley and Lindon Sigler who preceded him in death.
He is survived by his parents, Johnny Roy Wooley and Lynn Sigler Wooley of Vilonia; one brother, Josh Wooley and his wife Carley who was like his sister, of Vilonia; one nephew, Jace Wooley; and his grandmother, Margret Sigler. Jake is also survived by his three uncles, Jerry Wooley (Jo Ellen) of Vilonia, Jim Wooley (Judy) of Vilonia and Adam Sigler of Fayettville; three aunts, Judy Wooley Foster (Stanley) of Paragould, Jana Wooley Barnett (Lewis) of Vilonia, and Leigh Sigler Coffman (Doug) of Morrilton; his cousins, Justin Wooley (Hillary) of Vilonia, Jacob Wooley of Fayettville, Jason Wooley (Carey and their sons, Jaren and Jack) of Vilionia, Jennifer Wooley of Conway, Jordyn and Jalyn Barnett of Vilonia, Matthew Foster (Morgan) of Paragould, Mark Foster (son Kylar) of Paragould, Luke Foster (Mackenzie) of Paragould, Emily, Wyatt, and Rhett Coffman all of Morrilton; his adopted nephew and niece, Kyle and Kenzie Smith; as well as other numerous friends and family.
Funeral Services will be at 3 p.m. on Tuesday June 3, 2014 at First Baptist Church in Vilonia with Bro. Johnny Wooley and Bro. Tim Nolan officiating. Visitation will be on Monday, June 2, 2014 from 6-8 p.m. at the church. Interment will be at Crestlawn Memorial Park in Conway.
Pallbearers will be Austin Jones, Austin Bullock, Brandon Wallace, Colton Hust, Justin Turner, Logan Penter, and Colleen Farris. Honorary Pallbearers will be all of his cousins and Jace Wooley, Jack Wooley, Tripp Starr, Wyatt Smith, and Kyler Farris.
Online guest book: www.rollerfuneralhomes.com.
Published June 2, 2014
OBITUARY SUBMITTED BY:
Roller-McNutt / Conway
8th and Vine, P.O. Box 249, Conway, AR
Phone: 501-374-2731