Ellis Doyle Reeves
McCrory, AR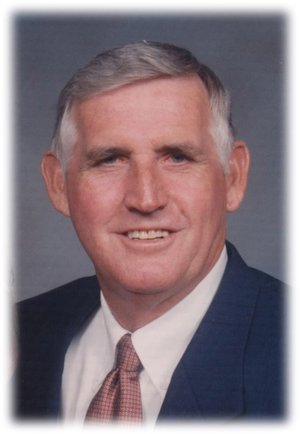 Mr. Ellis Doyle Reeves, lifelong resident of the McCrory area, died Sunday, June 1, 2014. He was 77 years of age.
Visitation was Tuesday, June 3, 2014 from 6 to 8 p.m. at Thompson-Wilson Funeral Home in McCrory. Funeral services were at 2 p.m. Wednesday, June 4, 2014 at the First Church of the Nazarene in McCrory with Bro. Galen Mason, officiating. Interment was in Woodman Cemetery with Thompson-Wilson Funeral Directors of McCrory in charge of arrangements.
Mr. Reeves was born in the Beards Community on May 10, 1937 to Earl and Erlene Cain Reeves. He attended school in Beards through the sixth grade and was a 1955 graduate of McCrory High School. Ellis married the love of his life, Jane Bunch on August 22, 1958. Together they had two children, Craig and Toby. Mr. Reeves was a self-employed farmer and a lifelong member of the Nazarene Church. He was Sunday School Superintendant and board member for over 30 years and also drove the church bus to pick up those who did not have a way to get to services. He served on the school, ASCS and Farm Bureau boards and was a Gideon, distributing Bibles to those who didn't have one. They vacationed at many places but Branson, Mo was their favorite place. After her retirement from Production Credit Services and Merchants & Planters Bank, his beloved wife, Jane, could be seen with him constantly. From the parts store or the cafe' to pick up lunch for the farm workers, to the hospital to visit the sick or just out to eat with friends or by themselves, they were inseparable.
Survivors include his wife, Jane, two sons, Craig Reeves and wife Beth and Toby Reeves all of McCrory, two grandchildren, Teran Steele and husband Nate and Colton Reeves of McCrory, one great-grandchild, Kaydence Michelle Reeves of Bald Knob, one niece, Vickie Long Maxwell and children, Stormy and Lance Chastain and their three children, Jack, Sawyer and Beau and nieces, Taylor and Chase Carmichael and Caroline as well as a host of other relatives and friends.
Pallbearers were Van Scott, Ronnie Curtis, Joey Cain, Charles Reeves, Charlie Wiggins, and Gerald Rooks. Honorary pallbearers were, Albert Neal, Stanley Smith, Ray Clark, Sammy Neal, Kevin Seaton, Mike Burkett, Mark Cain, Boyce Brown, Brian Bowers, and James Jackson. Memorials may be sent to the McCrory Nazarene Church Memorial Fund, P.O. Box 412, McCrory, Ark. 72101.
Published June 4, 2014