Bobby Leo Crawford
Humnoke, AR, 1942 - 2014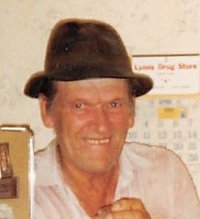 Bobby Leo Crawford, 71 of Humnoke, a retired farmer, passed away Tuesday, June 3, 2014 at the Arkansas Hospice Care Center in Little Rock, Ark. He was born in Humnoke, Ark., August 18, 1942 to the late Leo and Beatrice Crawford. Bob lived a simple life here on this earth, but now has eternal life with his Lord and Savior.
The highlight of Bob's day was getting up, going to papa Joe's for breakfast and a cup of coffee, lighting up a cigarette, getting into his 1994 F150, turning the radio on, rolling his window down, cruising to Lonoke by the back roads, visiting with all his friends, coming home and going over Aunt Norma Dean's to visit and laugh with her for a while. He was loved by all his family very much and will be greatly missed.
He was preceded in death by his three brothers, Robert, Willie and Jimmy Crawford, and one sister, Kaye Rice. Survivors; six sisters, Margaret (Paul) Fisher, Doris Carter, Patsy Wilson, Sue Baby (Ray) Green, Phyllis Wilder, Deborah (Joe) White; one brother, Kim Crawford and a host of friends, nieces, nephews and cousins.
A funeral service will be held 2 p.m. Saturday, June 7, 2014 at Boyd Funeral Home Chapel, Lonoke, with visitation starting at 12:30 p.m. before the service. Burial will follow at Hamilton Cemetery, Carlisle. The family would like to thank Arkansas Hospice for their loving care they gave to Bob, and for his friends who brought their food, thoughts and prayers in his time of need. Online guestbook, www.boydfuneralhome.net.
Published June 6, 2014
OBITUARY SUBMITTED BY:
Boyd Funeral Home
207 E. Second St., Lonoke, AR
Phone: 501-676-2375