Walter Cunningham Jr.
Atkins, AR, 1940 - 2014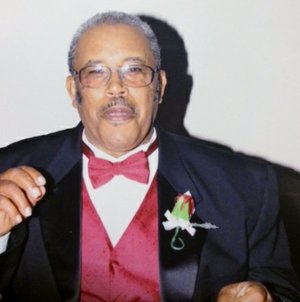 Walter Cunningham, Jr. age, 74, of Atkins, Arkansas, passed away Saturday, June 14, 2014. He was the son of the late Cynthia Elizabeth Stewart and Walter Cunningham Sr.
Survivors include three sons; Tony Flood of Morrilton, Kenneth Cunningham of Aberdeen, Maryland and Shawn Cunningham of Richmond, Virginia, two daughters, Sheila Cunningham-Hodge of Little Rock and Shannon Cunningham of Conway, Arkansas, three brothers, Monsenior Cunningham, Marcellus Cunningham and Edmund Cunningham, five sisters, Juanita Peyton, Shirley Walker, Array Gilkey, Emma Rayford and Elaine Brown, nine grandchildren and five great-grandchildren.
Funeral service for Mr. Cunningham will be 11 a.m. Friday, June 20, 2014 at Union Grove Freewill Baptist Church, 77 Union Grove Road West in Atkins, Arkansas by Rev. Paul Erby, officiant and Rev. David Williams, eulogist. The body will lie in state at the church from 10 to 11 a.m. the day of the funeral. Interment will be in Rose of Sharon Cemetery in Blackwell, Arkansas by Wilson & Jarrett Funeral Home of Morrilton.
Pallbearers will be Anthony J. Cunningham, Mark Cunningham, Reginald Cunningham, Leland Ward, Marcus McDaniel and Waymond McDaniel.
Family visitation will be from 5 p.m. to 7 p.m. Thursday, June 19, 2014 at Wilson & Jarrett Funeral Home 106 E. Elm Street, Morrilton, Ark. www.wilsonjarrettfuneralhome.com.
Published June 17, 2014
OBITUARY SUBMITTED BY:
Wilson & Jarrett
106 E. Elm Street, Morrilton, AR
Find it at: Corner of Divison and E. Elm
E-mail: wilson.jarrett@sbcglobal.net
Phone: 501-354-1662
http://wilsonjarrettfuneralhome.com/