Jeff McMaster
Weatherford, TX, 1940 - 2014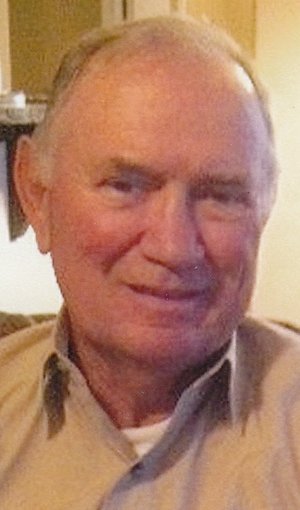 Jeff McMaster DVM, 73, passed away Thursday, June 19, 2014, in Weatherford. Funeral: 11 a.m. Saturday at Bethesda United Methodist Church, 6657 FM Rd. 113 N, Weatherford. Interment: 1 p.m. Sunday in Weir Cemetery, Okolona, Ark. Visitation: 6 to 8 p.m. Friday at White's Funeral Home, 130 Houston Ave., Weatherford.
In lieu of usual remembrances, the McMaster family suggests contributions in Jeff's memory to Bethesda United Methodist Church Building Fund, 6657 FM Rd. 113 N, Weatherford, Texas 76088; or Wounded Warrior Project, P.O. BOX 758517, Topeka, Kan. 66675.
Jeff David McMaster was born Aug. 27, 1940, in Okolona, Ark., son of the late Ralph and Aline Blanton McMaster. Jeff graduated with the class of 1958 from Okolona High School, received his bachelor's degree from Henderson State University, and his Doctor of Veterinary Medicine Degree from Oklahoma State University. He practiced veterinary medicine in Little Rock, Ark. for many years before moving to Texas. After moving to Texas 12 years ago, Jeff worked for the Texas Animal Health Commission and retired several years ago. He was an avid TCU and OSU fan, particularly if they were playing UT. Jeff was a rancher and loved to ride his horse to check his cattle daily. He was very proud of his honorable service to his country in the United States Marine Corps. Jeff married the former Sharon Pounders at First Baptist Church of Little Rock on July 24, 1965.
Jeff was preceded in death by his parents. Survivors: wife of 48 years, Sharon McMaster of Weatherford; daughter, Shannon McMaster and Solomon Chaim of Dallas; son, Shawn McMaster and wife, Nataisha, of Monterey, Calif.; granddaughter, Madisyn McMaster; sister, Becky Woodfield and husband, Ronnie, of Malvern, Ark.; brother, Eddie McMaster and wife, Charlotte, of Okolona, Ark.; numerous nieces and nephews; and a host of loving friends.
Published June 21, 2014