Dr. Elizabeth Courtney Eagles Knowles
Eureka Springs, AR, 1944 - 2014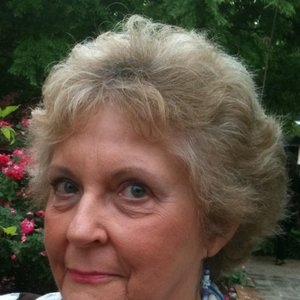 It is with deep sorrow that we announce the death of Dr. Elizabeth Courtney Eagles Knowles who died on June 19, 2014, after living with cancer for nine months. She was a mother, a wife, sister, and grandmother deeply loved and cherished by her family.
Elizabeth Knowles, born in Columbia, S.C. on Oct. 12, 1944, was the second daughter of the late William Barnfather Eagles Jr. and Helen Terry. She was raised in Louisville, Ky. until both of her parents died in separate events in 1961. She graduated from Kentucky Home School in 1961 while living with her Aunt, the late Julia Eagles Perkins of Anchorage, Ky. and was presented to the Louisville society in 1963. Elizabeth attended Chatham College in Pittsburgh, Pa. until her marriage to O. Harley Wood on April 11, 1964. Their two children, Elizabeth Tracy Wood and Tyler William Wood were born while they lived in Tunkhannock, Pa. 14 years later, she and her family moved to Green Bay, Wis. where she earned a B.S. in Human Development from the University of Wisconsin-Green Bay in 1982. After divorcing, she moved to Fayetteville, Ark., and married Dr. Eric Stuart Knowles in 1984. Elizabeth earned a M.A. in Psychology from the University of Arkansas, and Ph.D. in Clinical Psychology from the University of Arkansas in 1989. She completed a Clinical Psychology Internship at the Oklahoma Health Sciences Center in Oklahoma City and then worked as a Clinical Neuropsychologist for the Rehabilitation Unit of Washington Regional Medical Center. In 1991, she built and opened her private practice on the Eastern edge of Fayetteville until her retirement in 2009. She then served as the psychologist at the ECHO Free Clinic in Eureka Springs, Ark. In her 25 years as a clinical psychologist, she counseled numerous people and supervised the clinical training of several beginning psychologists. She loved the work she did helping people grow and change to lead happier and more peaceful lives.
Elizabeth Knowles leaves her husband, Eric Knowles; her children, Elizabeth Wood of Tucson, Ariz. and Tyler Wood of Eugene, Ore.; her step-son, Christopher J. Knowles of Collegeville, Pa.; her sister, Terry Ann Dow of South Hamilton, Mass.; and five grandchildren, Tyler Michael Wood-Pavicich, Benjamin Eagles Wood-Pavicich, Liam Petra Wood, Alexander Francis Wood, and Sasha Taylor Knowles; and devoted cousins, Nancy and Whitney O'Bannon and Ann Davis of Louisville, Ky.
A funeral service will be held at St James Episcopal Church, Eureka Springs, at 11 a.m. on Tuesday, June 24, with a reception to follow at the home at 2 Spur Lane, Eureka Springs. Her remains will be interred at St. Paul's Episcopal Church in Fayetteville, Ark., on Wednesday, June 25 at 2 p.m. The family requests that in lieu of flowers, memorial gifts may be directed to ECHO Free Clinic, 4004 Van Buren, Eureka Springs, Ark. 72632 or at http://www.echofreeclinic.org. Online condolences may be sent to the family at nelsonfuneral.com. © Nelson Funeral Service, Inc. 2014.
Published June 22, 2014
OBITUARY SUBMITTED BY:
Nelson Funeral Service
202 E. Madison, P.O. Box 311, Berryville, AR
Phone: 870-423-2170
http://www.nelsonfuneral.com