Jeannie J. Wilcoxson
Springfield, MO, 1948 - 2014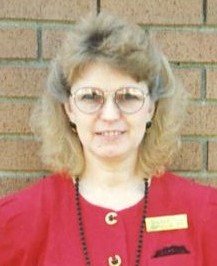 Jeannie J. Wilcoxson, 65 years, residence of Springfield, Mo. passed away on Wednesday, June 18, 2014. She was born on Oct. 27, 1948 to John and Hazel (Thurman) Cameron at Lockwood, Mo. Jeannie loved the Lord and spending time with family and friends. She also enjoyed gardening and reading. She was preceded in death by her father; and her husband, Ron. She is survived by her mother, Hazel; son, Paul Epps and wife Teri,
Springfield, Mo.; daughter, Rania Senne and husband Paul, Marshfield, Mo.; three grandchildren; three brothers; two sisters; numerous nieces; nephews; and a host of friends.
A graveside will be held on Monday, June 23, 2014 at 2 p.m. at Robberson Prairie Cemetery under the direction of Klingner Cope Family Funeral Home at Midtown with Pastor Karl Beyersdorther officiating.
Memorial donations may be made to the donor of your choice.
On line condolences may be made at www.klingner-midtown.com.
Published June 22, 2014