Patrick Michael Heily
Tucson, AZ, 1945 - 2014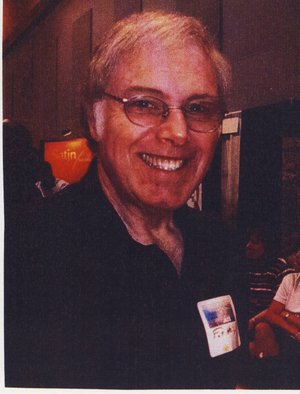 Patrick Michael Heily, 7/23/1945 – 6/9/2014.
Pat, a computer geek, was born Tucson, Ariz. and moved to Oxnard, Calif. with his parents Neil and Betty. He joined the Air Force in 1964 where he worked as an aircraft electrician. In 1968, he was honorably discharged and married Susan Scott. When personal computers were introduced, and went to Control Data Institute where he excelled! He worked for them and traveled with the company until they settled in Little Rock and Conway, Arkansas. Pat retired from AT&T in 2010 and moved to Tucson.
Pat enjoyed his cats, camping, scuba diving and traveling. He and Susan divorced but remained close friends.
Pat's strength and optimism were remarkable. He lost a leg due to a scuba diving injury but was never shy about showing off his "fake" leg.
He had heart bypass surgery, esophageal cancer and kidney failure but he kept on smiling, traveling and Facebooking, even as he did his own daily dialysis. He always enjoyed interacting with the people he met.
He leaves behind his sister, Kathie; cousins, Tom and John Barringer; four nieces and nephews; six grandnephews; and three grandnieces.
The funeral will be held on June 25 at Funeraria Del Angel, 7 E. University Blvd., Tucson, Ariz. 85705 at 11 a.m., with a viewing at 10 a.m.
In lieu of flowers a donation to the Humane Society would be appreciated.
Arrangements by FUNERAIRA DEL ANGEL. www.funerariadelangeltucson.com.
Published June 22, 2014