Daniel Vukmirovich
of Maumelle, AR, 1945 - 2014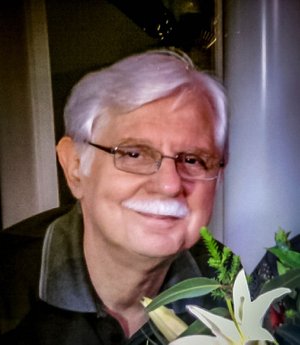 DANIEL VUKMIROVICH, of Maumelle, Ark. passed away on June 25, 2014 peacefully after a three-month battle with leukemia. Dan was born in Detroit, Mich. on Dec. 28, 1945 to Milosh and Melanija Vukmirovich.
Dan grew up in Detroit. Following his graduation from Denby High School, Dan enlisted in the Navy and was stationed in Japan. There he met the love of his life, Mihoko. The two were married in 1969, and remained happily married for 45 years. Following Dan's military service, they returned to Michigan, where Dan's childhood love of film led him to a lifelong career in photography and broadcast production. He worked in marketing for The Big 3 automakers for 30 years before moving to Little Rock, Ark. where he spent the rest of his career at VTN, a Christian Television Network. In addition to his career, Dan loved traveling with his wife, applying his creativity, absorbing knowledge through books, marveling and enjoying transportation in any form (especially his convertibles), and spending time with his family.
Dan was preceded in death by his parents, Milosh and Melanija Vukmirovich.
Dan is survived by his spouse, Mihoko; his son, Edward and his fiancé Melissa in Los Angeles; his son, Eric and his wife, Audi in New York City; his brother, Samuel; and his loving friends and other relatives.
A memorial service will be held at Agape Church, 701 Napa Valley Drive, Little Rock, Ark. 72211 at 10 a.m. Monday, June 30, 2014. Arrangements by Roller-Chenal Funeral Home 13801 Chenal Parkway, Little Rock, Ark. (501) 224-8300.
Online guestbook:www.rollerfuneralhomes.com/chenal.
Published June 29, 2014
OBITUARY SUBMITTED BY:
Roller-Chenal Funeral Home
13801 Chenal Parkway, Little Rock, AR
Phone: 501-224-8300
http://www.rollerfuneralhomes.com/chenal