Raymond Eugene "Gene" Cole
Russellville, AR, 1937 - 2014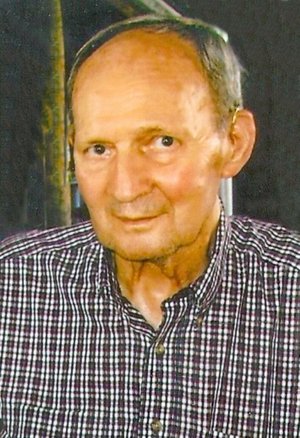 Dr. Raymond Eugene (Gene) Cole, Emeritus Professor of Economics at Arkansas Tech University, passed away on Thursday, June 26, 2014, at his home in Russellville where he was surrounded by family and friends. He was born in 1937 to Nan Nolan and Raymond Louis Cole in Paragould.
Dr. Cole taught economics at Arkansas Tech for 37 years retiring in 2007. He served as Department Head in the Business and Economics Department from 1976-80. When the School of Business was formed in 1987, he was named Dean and served in that capacity until 1994. He was instrumental in developing a strategic plan and laying the foundation for international accreditation of the School of Business. In addition to his teaching and administrative duties, Dr. Cole participated in professional organizations where he presented papers at national and regional meetings as well as publishing many articles. His insatiable appetite for learning led him to many conferences and meetings around the world.
During his early years, Gene Cole lived at St. Joseph's in North Little Rock. He attended Subiaco Academy and then graduated from Benton High School in 1955. He attended Southern State College where he played football. For a time Gene worked as a sales representative for Arkansas Louisiana Gas Company. A transfer to Russellville and the opportunity to take classes at Arkansas Tech started his career change. He earned a B.S. degree in 1969 and then went on to University of Arkansas, Fayetteville, where he earned a Master of Arts (1970) and a Ph.D. (1976) in economics.
In addition to being a strong academician, Gene Cole was an athlete who was involved in various sports in both high school and college. He refereed both football and basketball games for many years. He treasured his life-long friendships and adventures and often spoke of his days at Benton High School and Southern State College.
Family was the center of Gene Cole's life. He was involved in all aspects of his children's lives whether it was sports, scouts, dance, education, or parties. His subtle sense of humor and practical jokes kept them entertained. His interest in family extended beyond his immediate household. One of his passions was genealogy. He published a book, The Cole Family of Green County, Arkansas and discovered many facts, "some good and some not so good" from his extensive research. His slide presentations and vocal narratives about the Cole family provided entertainment at family reunions which he loved to organize. He and Cathie traveled extensively doing genealogy research.
Gene Cole was preceded in death by his wife of 49 years, Mary Catherine "Cathie" Cole; parents, Nan Nolan and O. J. "Mutt" Wilhite and Elva and Raymond Louis Cole; sister, Judy Speights.
He is survived by three daughters and two sons: Dana and Eugene Duvall, Atkins; Kim Drumm and Bruce Carlson, Lafayette N.Y.; Suzy and Scott Griffin, Russellville; Johnnie and Amanda Cole, Broken Arrow, Okla.; Mike and Barbara Cole, Russellville; nine grandchildren: Trevor and Brooke Taylor, Josh Drumm, Kelli and Zach Moore, Brittany Drumm, Jasper Cole, Cody Duvall, Emily and Kalob Shipley, Reed Cole, Cole Duvall; four great-grandchildren: Dakota Shipley, Gemma Taylor, Kolton Shipley, Ethan Shipley. Also surviving are five sisters and one brother: Betty Jo Jones, Janet Bray, Patty Cole Niebling, Saline Sinkoe, Nancy Bartlett, Louie Cole. In addition, there are numerous nieces; nephews; cousins; and a host of friends.
Gene Cole was a kind person who loved life and his family. His always hopeful and positive outlook will continue to guide and influence them throughout their lives.
Following a private burial under the direction of Shinn Funeral Service of Russellville, there will be a public reception to memorialize Gene Cole's life and legacy from 1-3 p.m. on Monday, June 30, 2014, in Williamson Dining Hall at Arkansas Tech University. Memorials in his name may be made to ATU College of Business Endowment Fund, 8820 Tech Lane, Russellville, Ark. 72801.
The online obituary and guestbook are available at www.shinnfuneral.com.
Published June 29, 2014
OBITUARY SUBMITTED BY:
Shinn Funeral Service
800 West Main Street, P.O. Box 700, Russellville, AR
Phone: 479-968-1212
http://www.shinnfuneral.com