Dawson Mase
Houston, TX, 1943 - 2014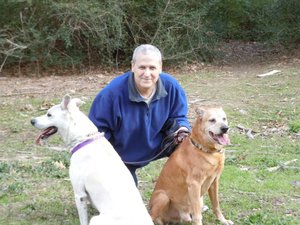 Dawson Mase, age 70, died March 5, 2014 in Houston, Texas, with his wife, brother, son and daughter-in-law by his side. Born August 1, 1943, in Little Rock, Arkansas, he is survived by his loving wife of almost 45 years, Sharon Howe Mase, son Kyle Mase (Brandi), grandsons Ethan and Cameron, brother Pat Mase, sisters-in-law Judy Howe and Linda Howe, nephews, William (Jessica) and Nathan Webb (Julie) and their families, his best friends, Dave Frierson and Ken Ropp, four-legged best friend Berkeley and many other caring friends. He was preceded in death by his parents, Ralph and Naomi Mase, and best four-legged friend Sam.
A graduate of Hall High School and the American Academy of Art in Chicago, Dawson enlisted in the U.S. Marine Corps and served in Viet Nam, returning as a Corporal with a Purple Heart. After serving as an MP in the Marines, he worked part time for a number of different law enforcement agencies during his other careers. He was a commercial artist, a general contractor, a fine arts artist and was working for Flexion Materials Handling while writing a memoir when he lost his long battle with cancer.
A former track star, Dawson ran numerous marathons, including the Pike's Peak Marathon, and enjoyed many hobbies. He had a life-long love for the St. Louis Cardinals, even though he rooted for the Astros after moving to Houston. His infectious laugh and goofy sense of humor made everyone crave his company. Most of all, he enjoyed life, and spending time with his family. He was a wonderful husband, father, grandfather, relative and friend and he will be sorely missed.
A graveside service will be held at noon on Monday, March 10th, at the Arkansas Veteran's Cemetery, North Little Rock, Arkansas. The family will receive guests immediately after the service at the home of Kyle and Brandi Mase.
In lieu of flowers, the family requests memorial donations to CanCare, Inc. (Fighting Cancer with Hope) or the Wounded Warrior Project. Arrangements are under the direction of Ruebel Funeral Home, www.ruebelfuneralhome.com.
Published March 7, 2014
OBITUARY SUBMITTED BY:
Ruebel Funeral Home
6313 West Markham Street, Little Rock, AR
Phone: 501-666-0123
http://www.ruebelfuneralhome.com