Susan Kay Gordon Gunter
of North Little Rock, AR, 1955 - 2014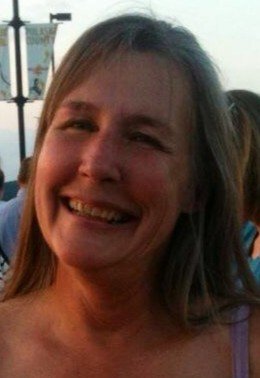 Susan Kay Gordon Gunter, of North Little Rock, passed peacefully in her home on Tuesday March 4, 2014. Susan was born in St. Louis, Missouri and raised in Corning, Arkansas, where she excelled academically and athletically, quickly making a name for herself in her small town and earning a scholarship to attend Hendrix College in Conway, Arkansas. Her continued academic excellence led her to obtain a Juris Doctorate at the University of Arkansas in Little Rock in 1981. Susan practiced law for Hilburn, Calhoon, Harper, Pruniski and Calhoun, Ltd. for ten years before pursuing an independent law practice. In transitioning to a private practice, Susan took on a heavy pro-bono work load, making herself available to her friends and neighbors who needed legal assistance. She became dedicated to not only her work in law, but invested heavily in her family and local community. A caring mother of three daughters, Susan took on the task of restoring the historic Justin Matthews Jr. house where she raised her family. As her daughters moved on to college, she became increasingly involved in neighborhood restoration projects as a tenured and passionate member of the North Little Rock History Commission, and founded the Skyline Community Garden in Park Hill.
She is preceded in death by her father, Carl Gordon, and survived by her mother, Betty Gordon, and children, Sarah and Matt Newman, Laura Gunter, and Rachel Gunter, and numerous close friends.
A memorial service will be held on Saturday, March 8th at 1:00 p.m. to honor the loving daughter and mother, charismatic friend, dedicated neighbor, breast cancer survivor and voracious reader and thinker we knew her to be. Informal remembrances will be held at her home in North Little Rock. In lieu of flowers, the family requests that Susan be remembered by a donation to the North Little Rock History Commission or to the Susan Gordon Gunter Memorial Community Garden in order to carry on her legacy of service to her community. Please visit www.cremationsofarkansas.com to sign the on-line guest register.
Published March 8, 2014
OBITUARY SUBMITTED BY:
Cremation Association of Arkansas
201 N. Izard, Little Rock, AR
E-mail: craig@ARcremation.com
Phone: 501-753-3200
http://www.ARcremation.com/