William Alston Cheek Jr.
of Little Rock, AR, 1947 - 2014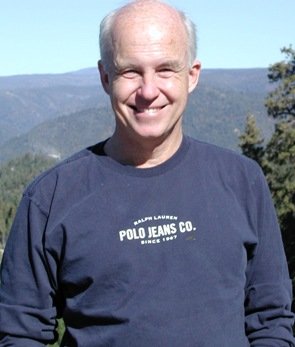 William Alston Cheek, Jr., passed away on March 6, 2014 after battling cancer for nearly two years. He was 67 years old. Mr. Cheek is survived by three children: Alston, 30, Michael, 28 and Margaret, 25 all of San Francisco, his mother, Mary Josephine Cheek, and his siblings, Constance Cheek Hays, Mary Josephine Cheek,
Robert Tines Cheek, Elizabeth Cheek Whaley, John Anthony Cheek, Richard Augustus Cheek, Julie Cheek Walker.
Born November 12, 1947 in Little Rock, Arkansas, Bill was baptized into the Catholic faith on Thanksgiving day, 1947 at St. Andrew's Cathedral in Little Rock. After successful completion of his elementary and high school years as a student in the Little Rock parochial schools, he enrolled at St. Louis University in the fall of 1965 and completed a degree in accounting four years later.
Finding immediate employment with the Touche, Ross Accounting Firm, Bill moved to San Francisco, where he enjoyed a four year tenure with that company. Upon his departure, he embarked on an extended career as an entrepreneur, starting up companies in the high tech industries and structuring deals with investment partners throughout the country at his base in San Francisco. In the 1980's Bill moved his family for several years to Dallas, Texas, where he found ample opportunity for his organizational and interpersonal skills.
Bill Cheek's later years were given to his love of the human transformation movements particular to the San Francisco Bay area, where he found his true calling as a therapist and life coach. Here, Bill could also pursue his favorite pastimes: hiking, biking and camping throughout the mountains and headlands of northern California.
Bill was never alone during his illness. The attention and care given to him by his friends and family bore witness to the care and devotion he showed to them throughout his life. Never too busy to lend a hand or be a trusted counselor, Bill was a man who came through for those he loved, and left them better for it.
A service for Bill will be held at St. Andrew's Cathedral on Saturday, March 8, 2014 at 2 p.m. Memorials are requested in the form of gifts to the V Foundation for Cancer Research, www.active.com/donate/theTeamV/ACheek. Arrangements by Ruebel Funeral Home, www.ruebelfuneralhome.com.
Published March 8, 2014
OBITUARY SUBMITTED BY:
Ruebel Funeral Home
6313 West Markham Street, Little Rock, AR
Phone: 501-666-0123
http://www.ruebelfuneralhome.com