Dean Hartwell
Diamondhead, AR, 1921 - 2012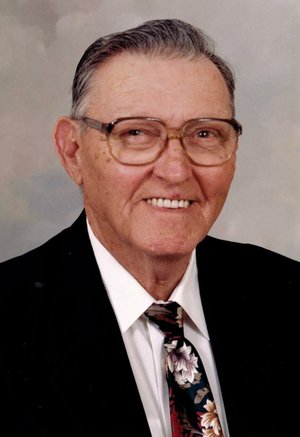 Dean Hartwell, 92, of Diamondhead in Hot Springs, went to be with the Lord on March 14, 2014. He was born July 15, 1921 in Bonham, Texas to Plummer and Lettie Hartwell. Dean was of the Methodist faith and member of Diamondhead Community Church. During his early career he worked as a corporate secretary for various van lines and warehousing companies. Later he thoroughly enjoyed working for the U.S. Chamber of Commerce, where he was honored with many awards. After being a lifelong resident of Dallas, Texas, Dean moved to Diamondhead in 2003 where he was affectionately known as Mr. Diamondhead for his many acts of kindness and service over the last 10 years.
He is predeceased by his parents; wife, Monetta Robinson Hartwell; five brothers; and two sisters.
Loving survivors include his daughter, LaDean (David) Diercoff, of Diamondhead; son, Gary Robert (Pam) Hartwell, of Frisco, Texas; grandchildren, Jennifer (Brian) Lucas, Jamie (Will) Janney, Christie (Brandon) Copling; great-grandchildren, Garrett Scudder, Rylie Scudder and Lauren Lucas; step-grandchildren, Randy Diercoff and Linsley (Don) Srygley; step-great-grandchildren, Nicholas Srygley, Rachel and Jeanette Diercoff.
Visitation will be 5-7 p.m., Sunday, March 16, 2014 at Caruth-Hale Funeral Home. A memorial celebration will be 11 a.m., Monday, March 17, 2014 at Diamondhead Community Church with Pastor Mark Williams and Pastor Mike Fikes officiating. Visitation will also be from 12-1 p.m. Tuesday, March 18, 2014 at Wise Funeral Home in Bonham, Texas. Burial will follow at Arlidge Ridge Cemetery with Pastor Mark Williams officiating.
Guest register is www.caruth-hale.com.
Published March 16, 2014
OBITUARY SUBMITTED BY:
Caruth-Hale Funeral Home
155 Section Line Road, Hot Springs, AR
Phone: 501-525-0055
http://www.caruth-hale.com