Dorothy Burke
Fordyce, AR, 1923 - 2014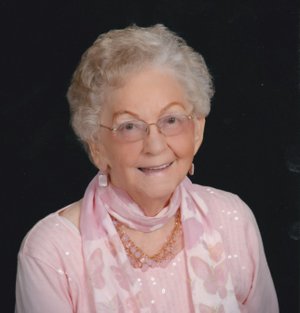 Dorothy Burke of Fordyce, Ark. passed away on Thursday, March 13, 2014 at Parkway Health Center in Little Rock. Dorothy was born on June 20, 1923 in Woodlawn, Ark. to the late Noah and Annie Peek. She was one of 10 children.
She always made it known that her family was the most important thing in her life. She was preceded in death by her husband of 61 years, Bryan Burke, who passed away in 2006. She is survived by her son, Dr. Bryan Burke of Maumelle and daughter-in-law Susan; her daughter, Connie Denbow of Richardson, Texas and son-in-law Ted. Her grandchildren brought a smile to her face each time someone asked about them. They are Bryan Denbow of Irving, Texas, Kyle Denbow and his wife Carrie of Dallas, Texas, Timothy Burke and his wife Lauren of Grand Rapids, Mich., and Sarah Vander Wal and her husband Greg of Tuscaloosa, Ala. She was also blessed with six great-grandchildren and numerous nieces and nephews.
Dorothy retired from Alltel in 1988. She also enjoyed being election secretary in Dallas County for many years. She treasured so many friends and acquaintances that she made during these times.
She was an active member of First Baptist Church in Fordyce for many years and joined Immanuel Baptist Church in Little Rock after moving to Parkway.
The family will receive friends Monday March 17 from 6-8 p.m. at Benton Funeral Home in Fordyce. A celebration of a most blessed life will be 10 a.m. Tuesday March 18 at First Baptist Church in Fordyce with Rev. Stacy Reed officiating. Burial will follow at Oakland Cemetery. Donations may be made to First Baptist Church of Fordyce or to the charity of your choice. Arrangements are by Benton Funeral Home of Fordyce. To sign the online register visit www.bentonfuneralhome.net.
Published March 16, 2014
OBITUARY SUBMITTED BY:
Benton Funeral Home Inc.
501 West 4th Street, Fordyce, AR
Phone: 870-352-3131