Alan Humphrey Miller
of Little Rock, AR, 1961 - 2014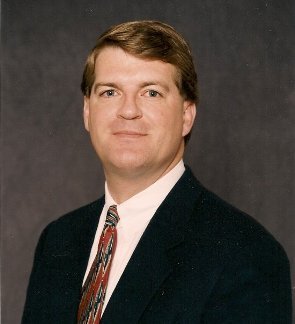 Alan Humphrey Miller died suddenly March 15 while on business in Denver, Colorado. Alan was born August 4, 1961 in Little Rock, Arkansas to Mary Carolyn Miller Harper and Charles W. Miller. Arriving just moments after his twin brother, Andrew Lee Miller.
Alan was predeceased by his father Charles W. Miller, his maternal grandparents Vernon and Ruth Humphrey, his fraternal grandparents Marion and Charles B. Miller and his stepfather Frederick Harper.
Alan is survived by his devoted wife, Elizabeth "Iboo" Deal Miller; his children Matthew, Spencer and Morgan Miller; his mother Mary Carolyn Miller Harper; his sisters Meredith Miller Bentley (John) and Erica Miller Willson (Brent); his brothers Andrew Lee Miller (Susan) and Charles Maxwell Miller (Kelli). He is also survived by his nieces and nephews, Will Bentley (Jackie), Mary Margaret and Miller Bentley; Drew Miller; Cameryn and Meredith Miller; Brayden Maksimovich and Sloan and Dylan Willson. He is also survived by his sister-in-law, Debbie Deal Wyman and her sons James Wyman (Mallory), Chris Wyman (Holly) and Ben Wyman.
Alan had a brilliant mind and a never ending quest for knowledge. He was a 1980 graduate of Parkview High School. He earned his Bachelor of Science in Industrial Engineering from the University of Arkansas at Fayetteville, where he was a member of the Omega Omega Chapter of Sigma Chi Fraternity. He then earned a Master of Science from the University of Maryland, and he proudly forged on to earn his Ph.D. from the University of Phoenix. Most recently, he earned his Project Management Professional (PMP)® certification which is an industry recognized project manager certification.
In his professional life, Alan enjoyed a successful career in the telecommunications industry while working for Network Design Engineers, ALLTEL, Windstream and most recently CenturyLink. He had an incredible work ethic which led him into national and international markets and with each new challenge, he gave his heart and soul.
Alan had a true sense of community service and was actively involved as a member of the board of Junior Achievement of Arkansas. The Centers for Youth and Family was also dear to his heart, having served on their Board of Directors and playing an instrumental role in forming their Boy Scout Troop for young men who would not have otherwise had the opportunity to learn about and love the outdoors. His love for the outdoors continued through his service to the Boy Scouts as an adult leader for Crew 395. Alan's early outdoor pursuits included National Outdoor Leadership School and Philmont Scout Reservation.
Alan was passionate about life. He had a strong faith, loved his wife, his children, his family and his friends. He loved sailing and powerboating and just being on the water with his brothers, golf and the beauty of God's green earth, camping beneath the stars (rain or shine), bicycling with his brother, Andy, the Arkansas Razorbacks and duck hunting. He loved spending time with his three children who were the light of his life. Alan also loved travelling, entertaining, cooking and spending quiet time with Iboo and their dogs, Bailey, Baron and his "little buddy" Zoey.
As recently said by a collegue, Alan was "one of the good guys".
A memorial service will be held at Second Presbyterian Church on Friday, March 21, 2014 at 11 a.m. officiated by Rev. Steve Hancock, followed by a reception.
Memorials may be made to the Quapaw Area Council of the Boy Scouts of America, 3220 Cantrell Road, Little Rock, Ark. 72202 or Dunbar Community Garden, P.O. Box 165317, Little Rock, Ark. 72116 or the charity of your choice. Arrangements are under the direction of Ruebel Funeral Home, www.ruebelfuneralhome.com.
Published March 20, 2014
OBITUARY SUBMITTED BY:
Ruebel Funeral Home
6313 West Markham Street, Little Rock, AR
Phone: 501-666-0123
http://www.ruebelfuneralhome.com