Mary Toland Bell
of Little Rock, AR, 1925 - 2014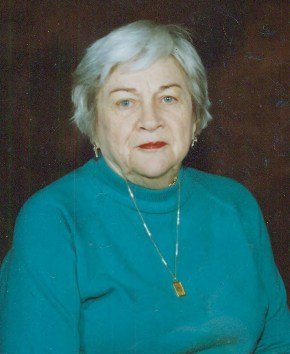 Mary Toland Bell, 88, died Thursday, March 13, 2014 with her family by her side in Little Rock, Ark. A celebration of Mary's life will be held Saturday, March 22, 10:30 a.m., at Westover Hills Presbyterian Church in Little Rock, Ark. She was born in Clarksdale, Mississippi to Thomas Edward Toland and Rena Haizlip. Her father was in the Compress cotton industry and a member of the Arkansas Baseball Hall of Fame Her mother was a housewife. Mary spent her childhood in New Orleans, La., Greenwood, Miss., and Ashdown, Ark. After the death of her father, Mary and her mother moved to Ashdown to be near her mother's family. At Ashdown High School, she was a member of the band, choir, and sang at weddings and recitals accompanied by her best friend, Judith Chappelle Hawkins, on the piano. She attended college at U.C.A. where she discovered her interest in nutrition and dietetics. She obtained a Masters Degree in Public Health Nutrition in 1950 at University of Tennessee and was a lifetime alumni association member.
In 1949, Mary did a dietetic internship at Barnes Hospital in St. Louis. In addition, she worked at Duke University in Durham, North Carolina in the Nutrition Services Department. While in Durham, she enjoyed being with her cousins and visiting Winston-Salem, NC, home of her Haizlip ancestors. In 1951, Mary returned to her beloved Arkansas to work for the Arkansas Department of Health as a Public Health Nutritionist. In 1952, she married Junius Frank Bell, deceased 1992, and they resided in Little Rock where they raised three daughters. She worked in many nutritional capacities at UAMS, Baptist Hospital, and the Arkansas department of Health. She was very involved with WIC (Women, Infants, and Children) nutrition program in Arkansas. While working with WIC patients, she became an expert in infant nutrition.
Mary was Arkansas Department of Health Nutritional Services Director at the end of her career. She had a long standing commitment to Arkansas Academy of Nutrition and Dietetics; also President of ARNA, 1957, and was a delegate to the Academy of Nutrition and Dietetics. She worked with Governor Bill Clinton on nutrition legislation. Upon her retirement from the Arkansas Department of Health, May 1987, she was named member of the year of Arkansas ARNA. Her scope of work ranged from children with special health care needs to consumer protection. In addition, she worked on the education of nutrition students, dietetic interns, dietitians, nurses, and physicians. Upon her retirement in 1987, Mary Bell received the Distinguished Service Award from the Assistant Surgeon General, Dr. John M. Dyer, MD,MPH for "For Outstanding Contributions to Public Health Nutrition Which Have Had A Substantial Impact Toward Advancing Quality Nutritional Care For Mothers and Children."
Mary was a member of the D.A.R., Altrusa, and a charter member of Westover Hills Presbyterian Church in 1957. Mary and Frank had a lot of fun following the Razorback football teams and enjoyed all their neighbors at Cambridge Place condominiums in their retirement years. Furthermore, she was active in Life quest at Second Presbyterian Church serving on committees. After her retirement she was able to travel extensively to Australia and beyond delighting in all the adventures.
Mary is survived by three daughters, Kathleen Toland Bell of Little Rock, AR, Brooks Bell Marshall, Tampa Fla., Rebecca Susan Bell, Little Rock, Ark.; son-in law, Gary S. Marshall, Tampa FL, and four grandchildren, Graham Sloan Marshall, Tampa, Fla., Mary Caroline Kreps, Greenville, S.C., Lewis Ford Kreps, College Station, Texas and Natalie Elizabeth Kreps, Katy, Texas. Her grandchildren called her Mimi, and even though distance separated them each of them felt they were her favorite. The family would like to thank the administration, nurses, therapists, and nursing assistants at Foxridge Senior Living in Little Rock, for their loving and excellent medical care the past five years, University of Arkansas Medical Sciences Hospital, and Hospice Home Care in Little Rock. In addition, the family will forever be grateful to Dr. Kimberly Curseen, geriatric physician at The Reynolds Center, U.A.M.S. for her devoted and outstanding medical care of our mother. Donations may be made to Westover Hills Presbyterian Church foundation and Altrusa International of Little Rock.
A Celebration of Life will be held at Westover Hills Presbyterian Church at 10:30 a.m. on Saturday, March 22, 2014. Please wear your festive attire for this celebration of life. www.ruebelfuneralhome.com.
Published March 20, 2014
OBITUARY SUBMITTED BY:
Ruebel Funeral Home
6313 West Markham Street, Little Rock, AR
Phone: 501-666-0123
http://www.ruebelfuneralhome.com