David Cruseturner
of Little Rock, AR, 1957 - 2014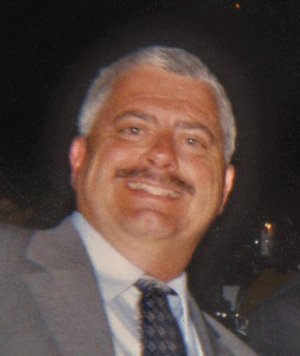 David Cruseturner, 57, of Little Rock passed away peacefully on March 23, 2014 surrounded by his family. He was a devoted husband, loving father, and a steadfast friend whose generosity of spirit and quick wit touched the lives of many. He was born February 15, 1957 in Houston, Texas and lived there most of his life until moving to Arkansas in 1981.
David retired from the Arkansas Department of Corrections in May 2009 after serving most recently as Assistant Director of Construction and Maintenance. He was a member of the Retired Employee's Association of the Arkansas Department of Corrections. He was an avid golfer who spent much of his free time on the golf courses of Pleasant Valley Country Club and Harbor Oaks. He worshiped God through his thoughts, actions, and the way he lived his life.
He was preceded in death by both of his parents. Those who remain to cherish his love and memories are his wife of 32 years, Diane; their two sons, Grant David (Jennifer) Cruseturner of Denver, Colo. and Dustin Lee Cruseturner of Little Rock; and his companion and beloved dog, Duffy; three sisters: Kathie (Mike) Crites of Baytown, Texas, Paula (Alan) Wohl of Hopkins, MN, and Debbie (Michael) Lindsey of Spring, Texas.
A celebration of his life will be held at 11 a.m., Wednesday, March 26, 2014 at St. James United Methodist Church, 321 Pleasant Valley Drive, Little Rock, Ark. 72212, Phone: 501-217-6700. The family will receive friends from 6-8 p.m., Tuesday, March 25, 2014, at Roller-Chenal Funeral Home, 13801 Chenal Parkway, Little Rock, Ark. 72211, Phone: 501-224-8300. In lieu of flowers, donations can be made to The D.W. Cruseturner Scholarship Fund, in care of Arkansas Association of Correctional Employees Trust (AACET), P.O.Box 1579. Cabot, Ark. 72023, Phone: 501-412-2198. Online guestbook: www.rollerfuneralhomes.com/chenal.
Published March 25, 2014
OBITUARY SUBMITTED BY:
Roller-Chenal Funeral Home
13801 Chenal Parkway, Little Rock, AR
Phone: 501-224-8300
http://www.rollerfuneralhomes.com/chenal