Peter Paul Karczmarczyk
Benton, AR, 1963 - 2014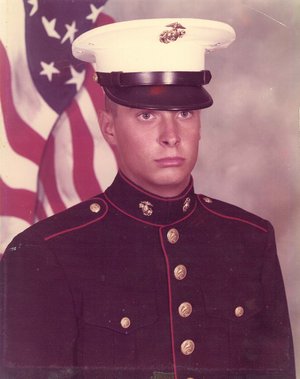 Peter Paul Karczmarczyk, III passed away March 23, 2014 in Little Rock, Ark. He was born June 27, 1963 in Fort Madison, Iowa.
Peter is survived by his parents, Pete and Marty; two sons, Matt of Fayetteville and Peter IV of East End; grandchildren, Carter, Mattysin, and Bentley and his fiancé, Whitney Scoggins; sister, Elaine M. Evans and husband Tim of Okolona, Ark.; nephew, Tim Jr.; niece, Julia, as well as several aunts, uncles, and cousins. Pete was fortunate to be married to two wonderful women, Moneica Peacock and Amanda Hubbard. He was preceded in death by a son, Trent, who was married to Paige Rogers. Together, they had two sons, Kamden and Kegan. Since then, Paige has acquired two additional sons, Lucas and Conner. Pete had accepted them as his grandchildren also. He was also preceded in death by several aunts, uncles, and cousins.
Pete lived a full life working in construction, farming, and truck driving. He loved to fish and hunt. He was stricken down early in his life with a painful disability.
Memorial service to be held Wednesday, March 26th, 2014, 10 a.m. at Salem United Methodist Church, 1647 Salem Road, Benton, Ark. 72019. Visitation gathering held one hour prior to service. Memorials may be made to Salem United Methodist Church. Arrangements by Smith Family Funeral Home, 322 N. Market, Benton, Ark. 72015. For information: 501-778-7100. Online guestbook: www.SmithFamilyCares.com.
Published March 25, 2014
OBITUARY SUBMITTED BY:
Smith Family Funeral Home, Benton Chapel
322 North Market, Benton, AR
E-mail: peacefulfunerals@gmail.com
Phone: 501-778-7100