Johnie Bolen Bates
Lonoke, AR, 1938 - 2014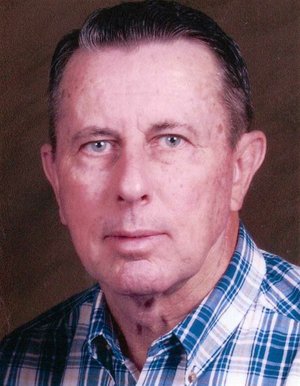 Johnie Bolen "Bill" Bates, 75, of Lonoke, died March 25. He was born in Sheridan, Arkansas on April 19, 1938 to the late Johnie William Bates and the late Hazel Norine Parish Bates. Bill retired in 2000 from the Pulaski County Special School District after 32 years. He was a member of the Russell Chapel Church of the Nazarene.
In addition to his parents, he was preceded in death by his sister, Laverne Croy, wife of James Croy. Bill is survived by his wife, Doris Ann (Justice) Bates; son, Gary Bates; daughter, Deborah Sweeney and her husband, Jeff Sweeney; sister, Mary Elder; sister, Rita Wingard and her husband, Michael Wingard; two granddaughters, Tasha and Tonya; two great-grandkids, Nicholas and Elizabeth; and many nieces, nephews, friends and loved ones.
Visitation will be at Arkansas Funeral Care in Jacksonville, Arkansas on Friday, March 28 from 6-8 p.m.. Funeral service is Saturday, March 29 at 10 a.m. at Russell Chapel Church of the Nazarene in Cabot, Ark. Interment will be Hicks Cemetery following the service. To sign his guestbook, please visit www.arkansasfuneralcare.com. Arrangements made by Arkansas Funeral Care.
Published March 28, 2014
OBITUARY SUBMITTED BY:
Arkansas Funeral Care
2620 West Main Street, Jacksonville, AR
Phone: 501-982-3400