Clarence Burl Ott
Marshall, AR, 1925 - 2014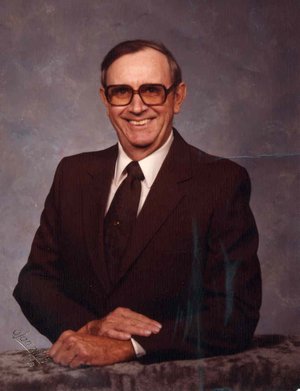 Clarence Burl Ott, age 89 of Marshall, Ark., passed from this life on Wednesday, March 26, 2014, at North Arkansas Regional Medical Center in Harrison, Ark. He was born in Yellville, Ark. on March 1, 1925 to Thomas P. Ott and Huldah (Patterson) Ott.
Mr. Ott was a veteran of the United States Army. He was proud to serve his country during WWII and he landed on Iwo Jima shortly after the U.S. Flag was raised on the island. When the USS Indianapolis (the ship that delivered the atomic bomb) was sunk, many of the survivors were brought to the hospital where Mr. Ott was stationed, and he was able to help care for them. He was a member of the fraternal order of Freemasons and the VFW. Mr. Ott worked for many years as a service lineman for AP&L (Entergy). He was an avid Razorback fan. Mr. Ott was a member of the Marshall United Methodist Church.
His parents; four sisters, Mary Rose, Mildred Roberts, Sadie Hudspeth and Cecile Morris; and one brother, JR (Bob) Ott precede him in death.
Survivors include his wife of 64 years, May (Freeman) Ott of the home; one son, Stan Ott and wife Marilyn of Conway; one daughter, Gwen Morton and husband Ernie of Annapolis, Md.; four grandchildren, Shannon Marie (Ott) Riedmueller and husband Chris of Conway, Sandra Catherine Ott, also of Conway, Stephen Alexander "Sam" Morton and Rebekah Lyann Morton, both of Annapolis, Md.; and sister, Sue Gibson and husband Lester of Yellville.
Funeral services for Mr. Ott will be 2 p.m. Monday, March 31, 2014, at the United Methodist Church in Marshall, Ark., with Reverend Mike Proctor, Larry Treadwell and Tony Young officiating. Visitation will be 1 p.m. preceding the service. Burial will be in Marshall Memorial Gardens.
Arrangements are by Roller-Coffman Funeral Home in Marshall, Ark.
Pallbearers are: Tom Ott, Neal Gibson, Roger Morris, Todd McCracken, Chris Riedmueller, Nathan Treadwell, Ernie Morton, Tony Young and Jason Bradford.
At the families' request, in lieu of flowers, memorials may be made to the Marshall United Methodist Church, PO Box 296, 500 Zack Rd, Marshall, Ark., 72650, 870-448-5772.
Published March 30, 2014
OBITUARY SUBMITTED BY:
Roller-Coffman / Marshall
P.O. Box 647, Marshall, AR
Phone: 870-448-3338