David Lockwood
Hot Springs Village, AR, 1928 - 2014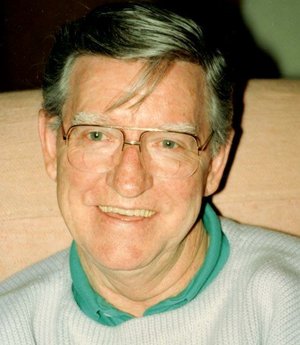 David Lockwood of Hot Springs Village, Ark., died on March 22, 2014 at Journey Care in Barrington, Ill. He was the son of Andrew and Jo Vestal McKinney Lockwood, born on Nov. 26, 1928 in Graysonia, Ark. He was a retired National Product Sales Manager of Martin Marietta Materials, and was very active in the United Methodist Church.
He was preceded in death by his parents, and his wife Jean Morrow Lockwood. He is survived by his daughter and son-in-law Susan and Rick Newhauser of Miami, Fla. and their sons and daughters-in-law Rick and Esther, Stephen and Nicole, and Jason; his son and daughter-in-law, David and Dani Lockwood of Kenosha, Wis. and their sons Pete and Brian; and his son and daughter-in-law, Robert and Rose Lockwood of Libertyville, Ill.; his four great-grandchildren, Oliver, Carter, Ava, and Reese Newhauser; his brother and sister-in-law, James and Martha Lockwood of Hot Springs, Ark. and their sons and daughters-in-law Blake, Joey and her husband Joe, Jason and his wife Traci, Mitchell and his wife Kerri, and numerous grand-nephews and nieces.
The family would like to extend their sincere thanks to all the caregivers who enriched Dave's life with their kindness, compassion, and skill.
A memorial service for Dave and Jean (his wife of 60 years, who passed away 11 days before Dave) will be held at the Delight United Methodist Church on Saturday, April 12 at 10 a.m., followed by a graveside service at Delight Cemetery. The services will be officiated by Reverend Jim Henderson and the Ruggles-Wilcox Funeral Home. In lieu of flowers, donations may be made to the Delight United Methodist Church in Delight, Ark. or The Caring Place in Hot Springs, Ark.
Published March 30, 2014