Charles Stowell Buckner
of North Little Rock, AR, 1939 - 2014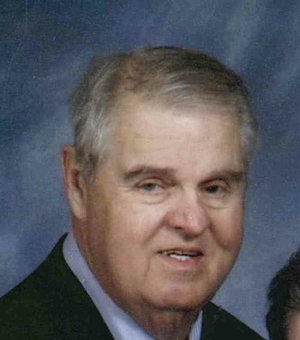 Charles Stowell Buckner Jr., 74, of North Little Rock passed away on Monday, April 28, 2014. Charles was born May 10, 1939 in Pine Bluff, Arkansas to the late Charles Stowell Buckner and Margaret Ann Leftwich Buckner. He was raised in Hazen, Arkansas and graduated in 1958 from Hazen High School. Attended the University of Arkansas at Fayetteville and was an active student of the ROTC program and a member of the Lambda Chi Alpha Fraternity. Graduated in January 1963 with a bachelor of science in Business Administration (BSBA). Right out of college was commissioned as a second Lieutenant into the U.S. Army and sent to Fort Hood, Texas. On September 1, 1963 married Zane Lucretia Vickers, of Stuttgart, Arkansas and on September 19, he departed to Baumholder, Germany for duty as an artillery officer, for three years tour of duty, Zane arrived in November when transportation was available, courtesy of the U.S. Army on the USNS Patch, at Bremerhaven, Germany. Oh so "Happy Days" ahead, lots and lots of treasured memories and fun times!!! Returned state side in July 1966 and off to Fort Riley, Kansas in preparation of duty in South Vietnam. Fortunate to return home June 1967 and released from active duty with the rank of Captain, received the Bronze Star W/V Device and Oak Leaf Cluster and the Air Medal W/three Oak Leaf Clusters. Joined his dad in the family owned concrete business, East Arkansas Materials Co., in Hazen, Arkansas. The thrill and joy of the arrival number one son, Charles Stowell Buckner, III (Trey) June 12, 1967!!! Three years later, May 14, 1970 the arrival and thrill and joy of number one daughter, Brandy Zavin Buckner!!! Great blessings, one of each, just perfect, Hallelujah!!! During the 10 years there, Charles active in Jaycee's, raising a family, member of Hazen Methodist Church, served as chairman of the board, driving back and forth attending various Real Estates schools and courses on weekends. Then the move to North Little Rock, "Had become a Real Estate Agent and established Buckner Appraisal Group, July 1977." After the children graduated from NLR Northeast Campus and on to College, they both joined Charles as Real Estate Appraisers. Charles and Zane enjoyed many wonderful trips to Europe, Canada and Alaska with dear friends from First United Methodist Travel Group, wonderful and treasured memories and times.
Charles always looked forward to the duck hunting and fishing outings he shared with his father-in-law, Ralph Franklin Vickers, brother-in-law, Max Vickers, brother, Joel Buckner and son, Trey. Enjoyed being a member of NLR Rotary Club and knowing him you knew, how avid and loyal Arkansas Razorback and Dallas Cowboy fan he was, to say the least, "Hog Wild and Pig Crazy"!!! In defining his character, clearly unique, fun loving, Jovial "Hoot", a master of "one liners" and very knowledgeable on his most favorite subjects!!! So very thankful and grateful to have been blessed with the 50 years we shared, thanks be to God!!! Charles is survived by wife, Zane; son, Trey and wife, Pam of White Hall; daughter, Brandy and her husband, Gary Hethcox of Burlington, Vermont; brother, Joel Kenneth Buckner and sister-in-law, Debra, of North Little Rock; two granddaughters, Emma Margaret and Ruth Ann Buckner; grandson, James Kenneth Buckner of White Hall; mother-in-law, Tennie Mildred Tarkington Vickers of Stuttgart; brother-in-law, Max Franklin Vickers and sister-in-law, Elise of Hazen; sister-in-law, Tanya Lenay Vickers Hiryak of Stuttgart; three nephews; four nieces; one step granddaughter; three step grandsons; five Buckner cousins; and eight Leftwich cousins. He is preceded in death by his parents.
Visitation will be held at North Little Rock Funeral Home, 1921 Main St. from 6 to 8 p.m., May 5, 2014. Funeral services will be held at First United Methodist Church in North Little Rock, 6701 John F. Kennedy Blvd. at 2 p.m., Tuesday, May 6, 2014. Interment will follow at Lone Tree Cemetery, 1200 Highway 79 B, Stuttgart, Arkansas. Pallbearers will be Frankie Chudy, Gary Gammill, Jim Wyatt and cousins, Kenneth Buckner, Jim Buckner and Bill Buckner.
The family requests memorials be sent to First United Methodist Church, donations to Veterans Administration Hospital, Ward 1D, 2200 Fort Roots Drive, Bldg. 65, North Little Rock, Arkansas 72114, American Diabetes Association, 320 Executive Ct. Ste. 104, Little Rock, Arkansas 72205 or American Red Cross, 401 South Monroe St., Little Rock, Arkansas 72205.
The family wants to thank each and every one of the VA Staff of Ward 1D for their wonderful care and compassion for Charles' one year stay. Truly a peace of mind for us, knowing he was loved and honored in all of your endeavors of his health and wellbeing! Please, just remember how much we appreciate how tenderly you cared for him and ask that God blesses each of you as you have been such a blessing to us, Thank You!!! All our love, Buckner Family. Online obituary at www.SmithFamilyCares.com.
Published May 2, 2014
OBITUARY SUBMITTED BY:
North Little Rock Funeral Home
1921 Main St, North Little Rock, AR
E-mail: mail@nlrfh.com
Phone: 501-758-1170