Susan Erwin Bright
Arkadelphia, AR, 1946 - 2014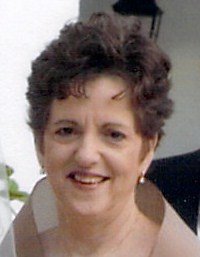 Susan Erwin Bright, 67 years old, died peacefully on Tuesday, April 29. She was born on July 31, 1946, in Flagstaff, Arizona, to the late Helen Baldock and the late William Alfred "Dick" Erwin. She was preceded in death by her sister, Lolly Elden, and her aunts and mother-figures Suzie Butler and Leslie Gentry.
Susan grew up in Hope, graduated from Hope High School in 1964, and received a Bachelor of Arts from Henderson State University in 1969. On June 3, 1967, she married her beloved husband Lloyd, and they raised their family in Arkadelphia. A devoted member of Second Baptist Church of Arkadelphia, she sang in the choir, served the children's ministry, and provided inspiration and encouragement to people of all ages and walks of life. Susan worked as a real estate agent at Tatman Realtors, Coldwell Banker, in Arkadelphia, and was the longest active Coldwell Banker agent in Arkansas.
One of Susan's hallmarks was her spontaneous energy, which manifested itself through her physical activities, such as tennis, walking with her friends, spending as much time as possible running after her grandchildren, and her ability to make anyone smile. Although no one knows for sure where she got all that energy, it was probably her red hair.
Her kindness left its mark indelibly on those who knew her. It was easy for her because she always put other people's interests over her own.
She is survived by her husband of nearly 47 years, Lloyd Ivan Bright of Arkadelphia; her two sons, Jason Lloyd Bright (Tiffany) of Little Rock and Richard Andrew Bright (Leslie) of Arkadelphia; her three grandchildren, Isabel Frances Bright, Layton "Buck" Bright, and Mary Erwin Bright; two brothers, Pat Harris (Lynette) of Rogers and Ralph Anderson (Cheri) of Albuquerque; and two special cousins who she loved like brothers, Bill Butler (Mary Ann) of Hot Springs and Rick Butler (Derenda) of Murfreesboro.
A graveside burial will be held Monday, May 5, at 10 a.m. at the Ayers Cemetery in Hope, followed by a memorial service and celebration of Susan's life at 2 p.m. at Second Baptist Church in Arkadelphia. There will be no visitation at Susan's request. Memorials may be made to the Second Baptist Church of Arkadelphia Future Generations Building Fund. Sign on-line guest book at www.ruggleswilcox.com.
Published May 2, 2014
OBITUARY SUBMITTED BY:
Ruggles-Wilcox Funeral Home
517 Clay St., Arkadelphia, AR
Phone: 870-246-4551
http://www.ruggleswilcox.com