Yolanda Terrelle "Teri" Mangrum
of Little Rock, AR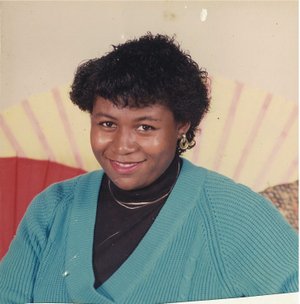 Funeral services for Yolanda Terrelle "Teri" Mangrum, 40, of Little Rock, passed April 26 at Metro Medical Center in Jacksonville, will be held Saturday, 11 a.m., First Baptist Church in Gould, NLR, Pastor William L. Robinson, officiating.
Survivors three daughters, Yochechi W. Mangrum, Yogahride Mangrum, Yokwanza J. Hattton; one adopted daughter, Jillian J. Jackson; one son, Devonte T. Hatton Sr.; three grandchildren; parents, Cuetis James (Annie) Mangrum, Ernie Rena GIbson Mangrum; sisters, Aleshia Mangrum, Mishaw Mangrum, Takoela Mangrum all of Pine Bluff; brothers, Kevin Mangrum of Gould, Michael Mangrum of Grady, Ephraine Cannon of Gould, Reginal Johnson of Texas; grandmothers; aunts; uncles.
Visitation may be made Friday, 5 p.m. until 7 p.m. at the funeral home. Burial will be in Union Cemetery in Gould, Ark. Services by Perry Funeral Home.
Published May 2, 2014