Leroy M Isbell
Humnoke, AR, 1924 - 2014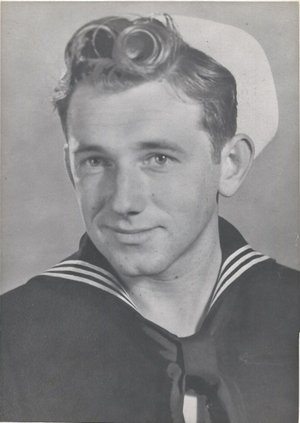 Leroy Isbell, 90, of Humnoke completed his life on this earth on Tuesday, May 6, 2014. He was surrounded by his family and friends at Baptist Hospital in Little Rock. He leaves in his wake a good name and a great legacy and many lives impacted for the better. His 65th rice crop is planted and awaiting the rain. His son, grandsons, and great-grandsons, who have learned so much from him, will see it through to harvest.
Leroy was born on May 3, 1924, in Snake Island Arkansas. After completing high-school he was drafted into the Navy, where he served in the Pacific before returning to the Snake Island area. He then married his sweetie, purchased his first 40 acres, and settled down to build a family, a farm, and a name for himself in the rice industry. He pioneered new farming practices, including zero-grade and rice behind rice rotation, as well as other innovations that would eventually bring him international acclaim and a place in the Arkansas Agriculture Hall of Fame. He would often dream up new ideas and inventions that he would build in his shop and implement on his farm. Most all of them worked better than anything else available. He never faced a hill that he didn't think could be flattened with a lot of hard work and determination, and he taught those around him to question the conventional wisdom and not be afraid to boldly seek new ways of doing things. Farming was both his job and favorite hobby, but he was also an avid quail-hunter, spending much of his winters chasing his bird dogs across the hills of west Texas in his red GMC pickup, searching for another covey of birds.
He will be remembered in his community for his leadership and acts of kindness, from his deliveries of fresh strawberries, to anonymous gifts, to his support of local charities and individuals in need. He will be remembered by young children as "Car Man" for the matchbox cars he kept in his pockets and gave to every child he met. He will be remembered by his family as a strong and loving man who greatly impacted our lives and left a legacy to be honored.
He was preceded in death by his father and mother, Bud and Minnie Isbell of Snake Island, and his son, Benny Isbell, of Humnoke. He is survived by his Wife, Luverne Isbell, of Humnoke; Daughter, Vickie and son-in-law Rodney Castleberry; son, Chris and daughter-in-law Judy Isbell of Humnoke; grandchildren: Shane (Lisa) Isbell, Wade (Shawna) Isbell, Ashley Isbell; Amber (Rob) Colvin, Hailey (Jake) Norman, Julie (Derrick) Watts, Jill Castleberry; Whitney (Jeremy) Jones, and Mark (Marda) Isbell; 19 great-grandchildren, and two great-great-grandchildren, and 35-year employee and honorary family member, Carl Hill.
Leroy attended Stuttgart Harvest Church, of Stuttgart, Arkansas, and professed Christ as the savior of his life. We look forward to seeing him in heaven, where he has by now probably found some hill that he intends to level. We lost him, but we know where to find him.
Visitation will be at Wilson-Robison Funeral Home in England, Ark. on Friday, May 9th, from 6-9 p.m. Memorial services will be on Saturday, May 10 at 2 p.m. at Macedonia Baptist Church in Humnoke. Burial will be at Hamilton Cemetery.
Please leave thoughts and memories in the online guestbook at www.wilsonrobisonfhengland.com.
Published May 9, 2014
OBITUARY SUBMITTED BY:
Wilson-Robison Funeral Home
701 Pine Bluff Highway, England, AR
E-mail: wilsonrobisonfuneralhome@gmail.com
Phone: 501-842-3901