Bonnie Lou Snider
Bella Vista, AR, 1929 - 2014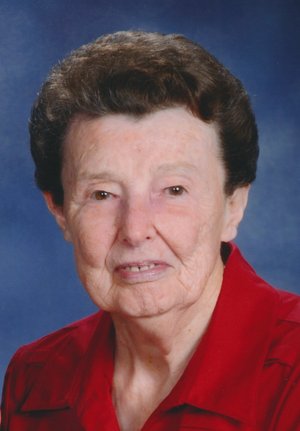 Bonnie Lou Snider, a resident of Bella Vista, Ark., passed away on April 19, 2014 after a lengthy illness. She was born in Macomb, Ill., on Aug. 3, 1929, the older child of Carl Fredrick and Margaret Francis Daily. After growing up in Bryant, Ill., she graduated from Lewistown Community High School in 1947. She married Albert Snider on June 4, 1949 and was the mother of two children, Sharon and Carl.
Bonnie was a dedicated wife and loving mother, and adored her two granddaughters. She always had banana bread, apple cake, cookies, or her homemade chicken and noodles ready for family or friends. Her kind heart and outgoing personality resulted in many longtime friendships in the many places where she lived, including Seattle, Little Rock, Omaha, Los Angeles and Edmond, Okla. Retirement brought Bonnie to Bella Vista, where she was an enthusiastic member of the First United Methodist Church choir for 18 years.
Survivors include her husband of 64 years, Albert Hamilton Snider of Bella Vista; children, Sharon Pollard (Bill) of Conway, and Carl Snider (Linda) of Houston, Texas; granddaughters, Kimberly Pollard and Hayley Snider; and brother, Rev. Jerry Daily (Sally) of Kansas City; and a host of other family and friends.
The family gratefully acknowledges the excellent care provided by all of Bonnie's doctors, nurses and caregivers, and particularly the compassion shown by the entire staff at Circle of Life Hospice.
A memorial service in celebration of the life of Bonnie Snider will be held at 2 p.m. on June 7, 2014 at Bella Vista First United Methodist Church.
Memorials may be made to the Texas Gulf Coast Chapter of the Cystic Fibrosis Foundation, Houston, Texas, Circle of Life Hospice in Bentonville, or First United Methodist Church in Bella Vista.
On-line condolence may be made at www.funeralmation.com.
Published May 18, 2014