Kurt Christian Busch
of Little Rock, AR, 1982 - 2014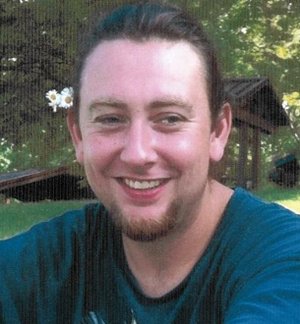 Kurt Christian Busch, 31, of Little Rock, presently residing in Hot Springs was tragically taken from us on May 24, 2014 in a boating accident on Lake Hamilton. Blessed to us on November 17, 1982, he grew up in Hillcrest, attended Catholic High School, and was of Presbyterian faith.
He is survived by his parents Kurt and Marquita Busch; brother, Austin Busch; grandmother, Frances Busch; aunts and uncle, Karen (Andy) Osborne of Little Rock, Roger Clark of Little Rock, Tom (Mary) Garrett, and Christine Clark of Searcy; cousins, Ryan (Sally) Osborne, Gabby and Adalyn Osborne of North Little Rock, Erika Osborne of Benton, and his "little sister cousin" Fallon Wilson of Hot Springs, and a host of extended family and friends.
Christian was a unique individual. He was musically and artistically talented. His huge sense of adventure took him on many journeys. He loved collecting and playing guitars, making cigar box guitars and slides from various mediums, jamming with friends, creating music and memories with Austin, Memphis in May, Helena Blues and Lynyrd Skynyrd, cooking, camping, and the go-kart dirt track. He especially loved boating, mudding, getting stuck and making his own trails. He had a tender heart for animals, especially his golden retrievers, Buddy and Gus. He was sweet-spirited and carefree with an "off the wall" sense of humor. He was, to say the least, simply hilarious. He brightened our world with his love, laughter, positive attitude, and great hugs, and will be forever in our hearts.
Visitation will be at Caruth-Hale Funeral Home on Section Line Road, Hot Springs, Wednesday from 5 p.m. to 7 p.m. Service will be 10 a.m. Thursday at the funeral home. Friends and family will gather at Smokin in Style after the service and all are welcome. Cremation will follow. Guests may register at www.caruth-hale.com.
Published May 28, 2014
OBITUARY SUBMITTED BY:
Caruth-Hale Funeral Home
155 Section Line Road, Hot Springs, AR
Phone: 501-525-0055
http://www.caruth-hale.com