Dorothy Louise Draper
of North Little Rock, AR, 1928 - 2014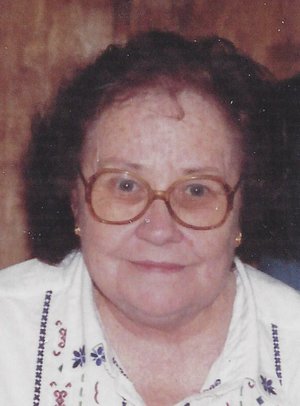 DOROTHY LOUSIE DRAPER, 86, died on Oct. 31, 2014 at Baptist Health, Little Rock, Ark. She was born Feb. 29, 1928 in Mayflower to Edwin and Mattie Bass.
Louise is survived by a sister, Maggie Parks; three sons, Danny Draper (Libby), Ralph Draper Jr. (Carol) and Tim Draper (Lisa); daughter, Cathey Gortney; grandchildren, Jason, Scott, Jeff, Carrie, Heather, Erin, Ashley; great-grandchildren, Dylon, Hunter, Abbey, Madeline, Josh, Madilyn, Nick, Jayden, Noah, Dixie and soon to arrive, John David.
In addition to her parents, she is preceded in death by her husband, Ralph Draper Sr; brother, Arvil Samuel Bass; son-in-law, John Gortney, husband of Cathey Draper Gortney and Debbie Warren Draper, wife of Ralph Draper Jr.
Kids could not have asked for better parents. We were raised up in a time when discipline of children was allowed. Both mom and dad were sometimes strict, but they were fair and we are all better people for the way they raised us. Mom and dad loved their children and grandchildren and demonstrated that love every day. And mom has been known to spoil her grandchildren on occasion!
Mom's last few weeks were very difficult, but she is now in the presence of the Lord and has neither pain nor the multitude of health problems that she had to suffer the last few weeks. She never complained, never grumbled or griped, even during the hardest of times and always just accepted life as it was. Deep inside, she always knew that God was always in control. She will be missed by her children, grandchildren and everyone who knew her.
Graveside service will be held at 11 a.m. on Tuesday, Nov. 4, 2014 at the Pleasant Grove Cemetery off Hwy 10 in Little Rock. Online obituary and guestbook at www.SmithFamilyCares.com.
Published November 2, 2014
OBITUARY SUBMITTED BY:
North Little Rock Funeral Home
1921 Main St, North Little Rock, AR
E-mail: mail@nlrfh.com
Phone: 501-758-1170