Charles David Goad
Wooster, AR, 1958 - 2014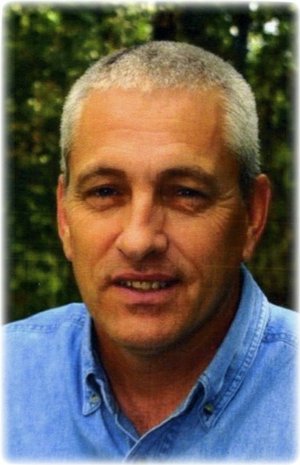 Charles David Goad, 56, of Wooster, Ark. passed away on Friday, Oct. 31, 2014. He was born July 17, 1958 in Newport, Ark.
David was preceded in death by his mother, Ina Harral Goad; grandparents, Otto and Mattie Harral and Leslie Goad and Byrd Goad and one sister, Diana Faye Goad.
David is survived by his loving wife of 18 years, Wendy Barnes Goad; two daughters, Megan Goad of Paris and Mattie Goad of the home and one son, Ethan Goad of the home; his father, Dale (Jane) Goad of Bradford; one sister, Kay (Mike) Price of Searcy as well as many nieces, nephews and other relatives and friends.
He was a longtime member of Wooster First Baptist Church.
David was an avid sportsman and loved spending time with his family outdoors. He loved watching his children in all their various school and church activities. He loved being their coach and mentor as well as to the other kids in the community.
He worked for the Arkansas Game and Fish as a wildlife biologist for over 25 years and was currently employed by the U.S. Fish and Wildlife.
A celebration of his life will be held at 1 p.m. Monday, Nov. 3, 2014 at Wooster First Baptist Church, with Bro. Matt Pyror officiating. Interment will follow at Heard Cemetery in Bradford, Ark.
Online guestbook: www.rollerfuneralhomes.com.
Published November 3, 2014
OBITUARY SUBMITTED BY:
Roller-McNutt / Conway
8th and Vine, P.O. Box 249, Conway, AR
Phone: 501-374-2731