Joyce Millwood Pevey
Monticello, AR, 1950 - 2014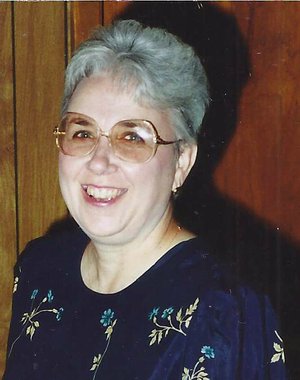 Joyce Lynn Millwood Pevey, age 64, of Monticello, went to be with her LORD and SAVIOR on November 6th 2014. Joyce was born October 17, 1950 in Dumas, Arkansas to Wilna C. Ogelsby Millwood and the late Loyd Eugene Millwood.
Joyce was a talented piano player and blessed many gatherings with her talent, especially three Churches that she played for on many Sundays. Music was her life. She loved the shape note Convention style of music and traveled over the Southeastern United States to participate and record at many gospel music conventions. Joyce worked as a bank teller for numerous banks including First State Bank of Ola, Ark., Dominion Bank of Fredericksburg, Va. and Clarendon Bank of Santee, S.C She became a stay at home wife in 1993 after moving back to Arkansas with her husband that year. She moved to the Monticello, Ark. area in 1996 with her husband and made friends everywhere she went because of her love for gospel music and her savior Jesus Christ. She was a member of Plainview Free Will Baptist Church in Plainview, Ark. before moving her membership to Campground United Methodist Church where she has been a very devoted member for many years. Joyce was a member of the Monticello Music Club and had a passion for being outdoors.
Joyce is survived by her husband, Thomas Abner "Ab" Pevey of Monticello; her mother, Wilna C. Ogelsby Millwood; one brother, Larry Millwood (Kelly); sister-in-law, Martha Woodard; Step children, Thomas Scott "Tom" Pevey (Rosemary) of Pine Bluff; Sonia Kay Pevey Potter of Pine Bluff; step-grandchildren, Dena Le Stanley (Morgan) of Clarksville, Tenn.; Robert Bruce Lea Jr. (Deborah) of Sherwood, Ark., Justin Lea (Rachel) of Sherwood, Ark. and Sarah Pevey of Pine Bluff; great-grandchildren, Jordan, Emily, Ryan, Nicholas, Brandon, Liam and Kaila; nephews, Michael, Matthew, Ryne (Jessyca), Coy, Jacob Millwood, Riley Poole, Bobby and Matthew Woodard; niece, Whitney Millwood Davis (James), Kristen, Payton and Gala Millwood, Megan Pearce, Sharon Wigley (Oscar), Leah and Maxine; two adopted sisters, Gay and Joy (Homer Pace's daughters) which Mr. Homer adopted Joyce as one of his own in the gospel music family so therefore he had three daughters instead of two.
Funeral service will be 3 p.m. Sunday at Stephenson-Dearman Chapel with burial in Campground Cemetery. Visitation 1-3 p.m. Sunday preceding the service. Memorials to: Campground Cemetery Association, c/o Chris Pace, 802 Garnett Road, Monticello, Ark. 71655 or Jeffress/Phillips School of gospel Music, P.O. Box 424, Crossett, Ark. 71635. Online guestbook www.stephensondearman.com.
Published November 8, 2014
OBITUARY SUBMITTED BY:
Stephenson-Dearman
P O Box 506, Monticello, AR
Find it at: Hwy 425 N.
E-mail: sdearman@ccc-cable.net
Phone: 870-367-2451
http://www.stephensondearman.com/