Gary N. Meek
Hot Springs, AR, 1938 - 2014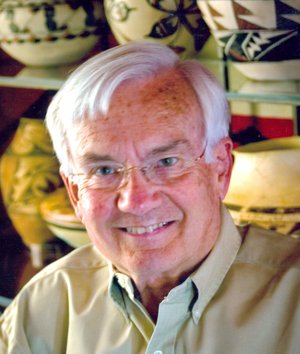 Gary N. Meek, M.D., of Hot Springs, peacefully went to be with the Lord on Nov. 7, 2014. He lived a life filled with serving others in many ways.
Service will be 2 p.m., Tuesday, Nov. 11 at Gross Funeral Home. Visitation will be prior to the celebration at 1 p.m.
Dr. Meek is survived by his wife, Mary Julia Meek; his two sons, Greg P. (Catalina) and David G.; and three grandchildren, Adam C. Meek, Brooks P. Meek, and Ellen M. Meek.
Dr. Meek grew up in Hot Springs, Ark. After completing his training as a surgeon at UAMS, he served his country (Under The Barry Plan) and spent the remainder of his tour of duty in Northeast Thailand where he helped many members of the armed services and locals native to the area. Dr. Meek was awarded the rank of Major in the United States Airforce, the Bronze Star, and The Order of The White Rose from the Laotian Military. Upon his return from the war, he returned home to join Vernon Sammons, M.D. and Robert Hill, M.D. at Surgery Associates of Hot Springs. Dr. Meek also had the pleasure of working along side Dr. Ron Kaler, Dr. Allen Gerber, and Dr. Marc Rogers for over 35 years. He touched many lives over the years, and said, "To be a surgeon required having the heart of a lion and the hands of a lamb." After Dr. Meek retired, he volunteered at a clinic for those in need, and at the Quapaw House. He said those years were some of the best in his medical career.
Dr. Meek was a voracious reader, collector of historic artifacts, loved animals, and was a tremendous story teller. He pursued education his whole life and loved those around him. Dr. Meek served with many organizations such as the Hot Springs School Board and the board of advisors for the local hospitals. He had a true servant's heart. He set an example that many followed over the years.
Remaining true to his heart, Dr. Meek would prefer donations be made to organization such as The Humane Society of Garland County and Paws and Claws Rescue of Hot Springs. Although his family is small in numbers, he considered his community as family.
Guest register at http://www.grossfuneralhome.com.

Published November 9, 2014
OBITUARY SUBMITTED BY:
Gross Funeral Home
120 Wrights St, Hot Springs, AR
Phone: 501-624-1244