George Alexander Brown
of Little Rock, AR, 1931 - 2014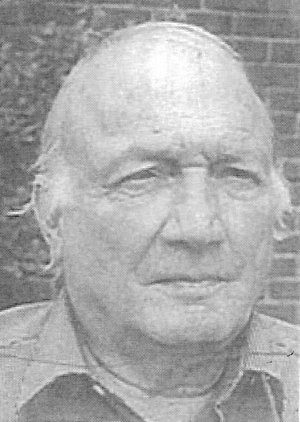 GEORGE ALEXANDER BROWN was born on Nov. 11, 1931 in Regina, Saskatchewan, Canada and died Oct. 30, 2014 in Little Rock, Ark.
George took great pride in his heritage. He was named for his German great-grandfather whose family came to Little Rock from Hesse in the 1840s and were early settlers of Little Rock. His Irish grandfather homesteaded in Canada's Northwest Territories, apprenticed law, and became Lieutenant Governor of Saskatchewan. He was the son of Virginia Alexander of Scott and Gordon Barr brown of Regina, Saskatchewan. George is survived by his sisters Joan Dietz and Virginia Davis; nieces and nephews: Arthur Watkins, Katie Sanford, Gigi Buhrow, Ellen Burnett, Eadie Ferretti, Elise Siegler, and Peter Alexander.
He loved his early life in Scott. He and his friend George Dortch made their own water skis for skiing on Old River. He attended All Souls Church, loved scouting and the outdoors. In the winter, his interest turned to Colorado and snow skiing. He lived in his family's home, Illallee, for many years.
George graduated from Little Rock High School in 1949. He attended Vanderbilt University where he affiliated with Kappa Sigma fraternity. It was in college that he became close friends with an Austrian from Vienna and visited each others homes. On one such visit George learned that his friend's father had been the personal physician of the Desert Fox, General E. Rommel. It was in Austria that he learned to para-glide over the alps.
George served in the U.S. Army with the 101st Airborne in Texas for three years and later earned his pilot's license. He was a cousin of Captain George Geyer Adams of Adams Field Airport.
Although George's real loves were literature and history, he felt his family wanted him to farm their cotton place at Scott. He loved the country, but his temperament was not compatible to farming. He was fascinated by the early history of Scott and its families which he documented in writing.
George farmed, founded Scott Products, and made his home in the community with his wife for many years. He was a member of the Country Club of Little Rock and was a Mercedes aficionado. Setbacks and disappointments later in life seemed to plague him. His Irish temperament was of no help although he had great physical stamina and fortitude. He lived his life fully. Memorials may be made for cancer research at UAMS. Interment will be at Mt. Holly Cemetery in his family's plot on Nov. 11, 2014, 10:30 a.m.
Published November 9, 2014