Forrest Steven Payer
Plano, TX, 1961 - 2014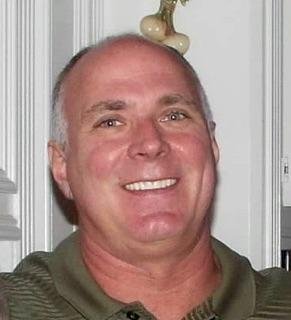 On the night of November 11, 2014, Forrest Steven Payer passed away after a five year battle with cancer. He was attended at home by a close circle of family and friends who loved and cherished him dearly.
Steve is survived by his parents, Joanne and Forrest Payer in Little Rock; his sister Sherry Mesquita and husband Ross Mesquita in Oklahoma; his sister Katy Tinkle and husband Dennis Tinkle in Little Rock and his sister Melissa Ebeling in Dallas; his best friend Shawn in Plano; and a number of cherished nieces, nephews, and great nieces and nephews.
Steve was born in Little Rock, Arkansas on January 16, 1961, the third of four children and the only son of Joann and Forrest Payer. He attended high school at Catholic High School for Boys in Little Rock. Steve went on to attend the UofA in Fayetteville and Memphis State where he graduated with a BA in Nursing.
Steve spent the last 20 years of his career as a Registered Nurse, functioning as the Night Supervisor in the intensive care unit of Baylor University Medical Center in Dallas, providing care primarily to patients immediately following an organ transplant procedure. His colleagues, also friends, describe him as a true leader, nurturing, patient, loved, gentle spirit and compassionate.
Steve was a true Razorback fan and made it a point to watch the games. He had a special place in his heart for Jesse, a Boston terrier, and Nikki, a whippet. They brought him great comfort during these difficult times. Steve kept up-to-date on current events and also had a knowledge and deep interest in historical events. He was an intelligent man with an uncanny ability to remember vast amounts of information. That included, to his delight, crazy childhood stories that could embarrass his siblings and cause his parents to just shake their heads and roll their eyes!
Steve was a giving person who was quick to help others but never asked anything for himself. Most important, Steve was a very caring, loving family member and friend. Family was so valuable to Steve – he was always in touch with his family and took such delight in surprising his sisters and mother with gifts.
A memorial will be held in Plano, Texas, as well as a family graveside service in Little Rock, Arkansas. A special thanks to close family friends – Shawn Barron, Gloria Barron, Shea Sears and Esther Ngo, who were always there for Steve.
Published November 14, 2014