Dorris Mildred Woodson Bates
Tulsa, OK, 1928 - 2014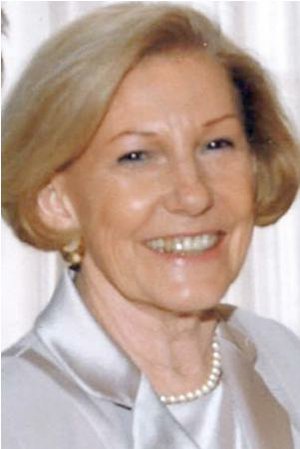 Dorris Mildred Woodson Bates, child of God born January 23, 1928 the first of three daughters to Dorris and Elmer Woodson in Pine Bluff, Arkansas. She went home to her precious Lord on November 5, 2014 in Tulsa, Okla. In January 1948 she met the love of her life, William (Bill) M. Bates on a blind date set up by his sister. They married after a whirlwind courtship in March of 1948 and were later blessed with four children. A very active Mother, she juggled children home, church and keeping everyone on track as the family moved numerous times following her husband's career. Dorris enjoyed amazing friendships, traveling, playing tennis, gardening, cooking, needle work, volunteer work and being part of her investment club. As a business professional, she achieved great success in her real estate career with a reputation for hard work and unquestionable integrity. She led a full and enriching life, but without a doubt, her greatest joys were time spent with her husband, children, grandchildren and great-grandchildren.
Her love for the Lord was the guiding influence in her life. It'd be hard to find a more dedicated, loving, determined, intelligent, gracious, loyal, spunky and fiercely protective woman - our beloved wife, Mother & Mia.
She was preceded in death by her parents and her son, William M Bates Jr.
Survived by her husband, Bill, sisters: Martha Craig, Francis Sterling, daughters, Lindsay & Anne, son, David, children, grandchildren and great-grandchildren, and numerous nieces and nephews. A memorial service was held, Monday, November 10, 2014, Kirk of the Hills Presbyterian Church, Tulsa, Okla.
Published November 15, 2014