Grover Cleveland Richardson Jr.
of Little Rock, AR, 1948 - 2014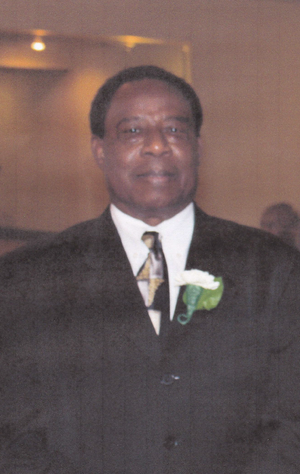 GROVER CLEVELAND RICHARDSON JR. was born on Sept. 9, 1948 and passed away Nov. 12, 2014. He was preceded in death by his mother and father, Evelyn and Grover Richardson; a brother, Jon Richardson; a former wife, Brenda Faulkner Richardson, and a dear friend, Pam Stewart.
He leaves to mourn his passing three sons, Barry Dewayne, Grover Cleveland III and Taharka all of Little Rock; four sisters, Faye Fite of Smyrna, Tenn., Beverly Richardson of Little Rock, Brenda Gilbert (Larry) of Atlanta, Ga. and Pamela Brown of Cincinnati, Ohio; one brother, James Richardson of Little Rock; four first cousins, Rodney Bew, Helen Jordon, Dedra Henderson and Carla Franklin; his running buddies, David Lyons and Walter Nelson and a host of other nieces, nephews, relatives and friends.
Grover graduated from Horace Mann Sr. High School here in Little Rock in 1966, where he was on the football team and president of the Boys Council. He obtained a BS degree in business administration - management from Southern University in Baton Rouge, La. in 1971, where he was also on the football team. He also attended Southwestern Graduate School of Banking in Dallas, Texas. He had a long career in banking with Worthern Bank and Trust of Little Rock and was currently working as a Tax and Business Consultant. He served four terms in the Arkansas legislature as a state representative for District 62.
The family will be at #12 Baltimore Street, Little Rock, Ark.
Family hour will be Monday, Nov. 17, 2014 at 6 p.m. at Premier Funeral Home, 1518 South Battery Street, Little Rock, AR and funeral services will be at 11 a.m. Tuesday, Nov. 18 at Pilgrim Rest Baptist Church, 3801 Springer Blvd., Little Rock. To sign online guestbook: www.premierfuneralhomelr.com.
Published November 16, 2014
OBITUARY SUBMITTED BY:
Premier Funeral Home
1518 S. Battery St, Little Rock, AR
Phone: 501-376-4800