Billy Ray Alder
Benton, AR, 1928 - 2014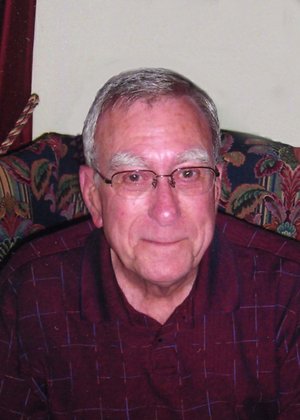 Billy Ray Alder, 86, of Benton died Monday, November 17, 2014 surrounded by his family. He was born March 31, 1928 in Benton to the late Roy Thomas Alder and Ethel Sarah Alder. He served in the U. S. Army as a private technician from 1946-1948 and later retired from Reynolds Metals. Mr. Alder was a member of First Baptist Church in Benton.
In addition to his parents, he was preceded in death by his wife of 50 years, Evelyn. Survivors include a sister, Patsy Smith, of Benton, Ark.; a daughter, Debbie Arnold (Joe), of Little Rock, Ark.; two sons, Randy Alder (Gena), of Van Buren, Ark. and Terry Alder (Cheryl) of Longview, Texas; six grandchildren, Blair Arnold of Little Rock, Ark., Andrea Joyce of Mountain Home, Ark., Mark Alder of Fort Smith, Ark., Shawn Alder of Canton, Texas, Tera Clark of Longview, Texas, and Jennifer Hubble of McGregor, Texas; 11 great-grandchildren and one great-great-granddaughter.
Funeral service will be held at 1 p.m. Friday, November 21, 2014 in the chapel of Roller-Ballard Funeral Home (315-4047) with Dr. Rick Grant officiating. Interment will follow in New Rosemont Memorial Park in Benton. Visitation will be held from 12 to 1 p.m. immediately prior to the funeral on Friday, November 21st at the funeral home. Online guestbook www.rollerfuneralhomes.com/ballard.
Published November 19, 2014
OBITUARY SUBMITTED BY:
Roller-Ballard Funeral Home
306 South Main Street, P.O. Box 2189, Benton, AR
Phone: 501-315-4047