Clayton Castleman
Ashdown, AR, 1946 - 2014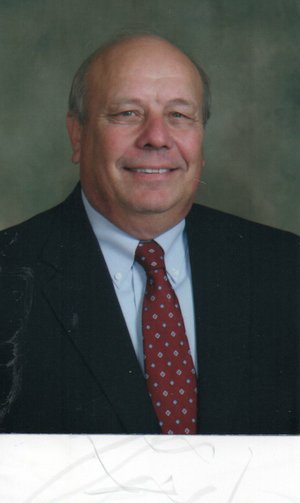 Judge Clayton Castleman of Ashdown, Ark. passed away Saturday, November 22, 2014 at St. Michael in Texarkana, Texas. Judge Castleman was born December 15, 1946 in Little River County. He is preceded in death by parents, Ira and Maud Castleman; and one sister, Lucy Davis.
He graduated from Ashdown High School in 1964, received his B.A. from University of Arkansas in 1968 in Agriculture Education, and a M.S. from the University of Arkansas in 1969. Judge Castleman and Carolyn taught in the Stuttgart school system for 32 years. While teaching Agriculture, in Stuttgart, Arkansas, he was adviser to FFA. In 1974 he became the Vocational Director (one of first three in Arkansas) and continued to work with five successful vocational programs. He helped develop the Coordinated Career Education program for Arkansas and worked on the National Curriculum to reestablish the Agriculture Education program in the large cities of the United States.
Judge Castleman served as principal for a year and decided to go back to a more direct involvement with the students and served many years as Vocational Director and handled the discipline for Stuttgart High School. He retired in 1999, but was asked to return to the job to finish the second semester of that year. He and his wife Carolyn built a home on the home place in Hicks in 1999-2000 and moved back to Little River County.
Judge Castleman served on the State Geographic Information Board, being appointed by Governor Beebe in 2006. He served as president of Ashdown Antique and Merchants Association, served as vice-president of the Little River County Historical Society Board, served on the Little River County Chamber of Commerce Board, CCCUA Foundation Board, and many other local and area boards. He was instrumental in the establishing of the Two Rivers Museum. He also served on the Arkansas Retired Teachers Association board. Judge Castleman was a Sunday School teacher, Sunday School superintendent, and deacon for Bethel Missionary Baptist Church.
He is survived by his wife of 45 years, Carolyn Mann Castleman of Ashdown, Ark.; one child, Amanda, husband Cary Kiser, and grandson, Clay Morris Kiser of Little Elm, Texas; and three brothers, Rubyn, James, and John Castleman. Cary and Amanda gave him the best present for the New Year on January 3, 2013.
Visitation will be Monday Evening November 24, 2014 from 5 to 7 p.m. at First Baptist Church in Ashdown, Ark. Funeral Services will be Tuesday November 25, 2014 at 10 a.m. at First Baptist Church in Ashdown, Ark. Burial will follow at Ashdown Cemetery in Ashdown, Ark. Arrangements are under the direction of Madden Funeral Home in Ashdown, Ark. Online registration: maddenfuneralservice.com.
Published November 25, 2014