Doug Edward Purifoy
Greenbrier, AR, 1949 - 2014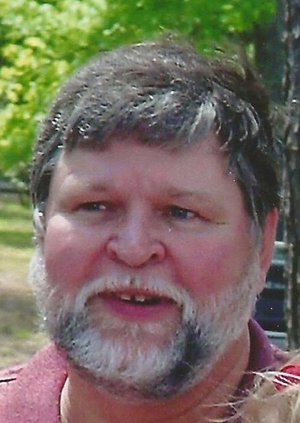 Mr. Doug Purifoy, Sr. 65, of Greenbrier, Arkansas passed away Saturday, November 22, 2014. He was born September 4, 1949 in Gurdon, Arkansas to R.E. "Buster" and Annie B. Whitworth Purifoy. Doug was retired from the Union Pacific Railroad.
He was preceded in death by his mother and father; one brother, Jimmy Purifoy. Mr. Purifoy is survived by his wife Nancy Purifoy of Greenbrier, Arkansas; two sons, Douglas Purifoy, Jr. and wife Tracy of Greenbrier, Arkansas and Steven Purifoy and wife Sydney of Morrilton, Arkansas; two daughters, Amy Newton and husband Chris of Greenbrier, Arkansas and Kelly Purifoy of Greenbrier, Arkansas; step mother, Ollie Purifoy; one sister, Janet Toland and husband Dennis of Curtis, Arkansas; seven grandchildren, Tera Purifoy, Brodey Purifoy, Sarah Newton, Anna Newton, Layla Purifoy, Ben Purifoy and Emma Purifoy; nieces, Katelan and her husband Johnny Castleberry; Leah Toland, Heather Croft and Lori Pender; nephews, Michael Toland, Jarrod Purifoy and Johnny Wilson.
Visitation will be Tuesday, November 25, 2014 at 1 p.m. in the First Baptist Church of Gurdon until service time. Service will begin at 2:00 pm with Bro. Gibson Cole officiating. Interment will follow in Richwoods Cemetery. Online guest book at www.pharrfuneralhomes.com.
Published November 25, 2014
OBITUARY SUBMITTED BY:
Pharr Funeral Home of Gurdon
101 S. 3rd St., Gurdon, AR
Phone: 870-353-4423