Doris Tolerson Borders
Newport, AR, 1928 - 2014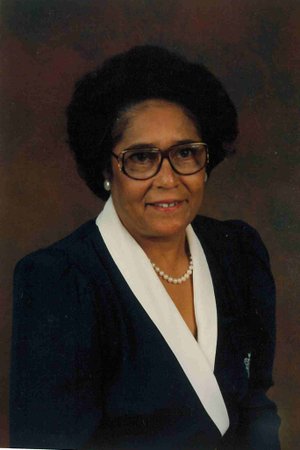 Doris Tolerson Borders, 85, of Newport, Ark., died on Nov. 24, 2014 at St. Michael's Place Rehabilitation Center. She was born on Dec. 6, 1928 in Newport, Ark., to the late Jesse and Ethel Hirshpield Tolerson. She was a life-long member of Emory Chapel United Methodist Church where she served in numerous capacities. She was a community and civic leader where she served on the Newport City Council, chairperson and member of the Harris Hospital Board, member Arkansas State Board of Chiropractic Examiners, member of the Advisory Committee-Children North Central Arkansas, board member of Jackson County Chapter of the American Red Cross, member of Newport Business and Professional Women, member of the Jackson County Democratic Central Committee, member of the Democratic Women of Jackson County, as well as other local and state advisory boards.
She is preceded in death by her husband, William C.L. Borders; three sisters, Vernell Profitt, Gloria Haskins, and Delores Blackwell; and two brothers, Clay Tolerson, and Jesse E. Tolerson Jr. She is survived by two daughters, Gwendolyn Rhodes, and Marva Borders; three sons, Charles Borders, Herbert Borders, and Charles Donaldson (step-son); and two sisters, Vivian Scott, and Floy Nelson; and one brother-in law, Robert Nelson.
Funeral Services will be held at the First United Methodist Church, 3rd & Laurel Streets, Newport, Ark., and the Rev. Jimmy Mosby, of the Levy United Methodist Church, North Little Rock, Ark., officiating.
Visitation will be held on Friday, Nov. 28, 2014 from 10 a.m.-6 p.m. at Tolerson Funeral Home, 1110 Remmel Ave., Newport, Ark., and Saturday from 9:30-10:30 a.m. at the First United Methodist Church, 3rd & Laurel Streets, Newport, Ark. Interment will be at Odd Fellows Cemetery, Auvergne, Ark. There will be no reviewing of the remains at the funeral services. Memorials can be made to Arkansas Children's Hospital or the American Red Cross.
Published November 28, 2014