George Stephens (Bubba) Wilcox Jr.
of Scott, AR, 1941 - 2014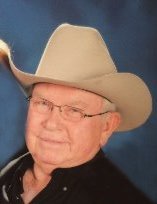 GEORGE STEPHENS (BUBBA) WILCOX JR., 73, passed away Monday, Nov. 24, 2014 due to complications from heart surgery. He was born Sept. 21, 1941 in Stuttgart, Ark. He was raised on the White River in Crockett's Bluff, Ark.
Soon after being discharged from the Army he began building his empire. In 1963, his hay business led him to subcontract work seeding highway right-a-ways in Arkansas, Texas, Mississippi, Tennessee, and Oklahoma. He became a pioneer in the erosion control, sodding, and seeding industry. After years of hard work and accomplishments, he fulfilled his dream of becoming a Land Baron, developing many of the successful industrial and residential improvements in and around Scott, Ark. All of his friends and business associates will remember his generosity and can-do attitude. He was truly one of a kind.
He is survived by his devoted daughter & business partner, Kaye Lynn Wilcox (best friend, Micah Qualls); son, Billy Wilcox; daughter, Tina Wilcox; grandchildren, Jodie Cook, Megan Chambers (Oscar), Jeremy Wilcox, and Amy Wilcox; numerous great-grandchildren; brother, Jim Wilcox (Beverly); ex-wife and business partner of 43 years and lifelong friend, Shirley Wilcox; his loyal employees, Matthew Turner, Billy Lattin, Ashley Burns, Rafael Salas, and Arturo Lora; and his beloved pet, Marjean. He was preceded in death by his parents, George S. Wilcox Sr. and Margaret (Timmermeir) Wilcox; sister, Georgia Lynn Christine; brother, Poocher Wilcox; son, Dean Wilcox; grandson, Shawn Crook; and beloved pets, Mikey & Bentley.
Memorials may be made to George and Kaye Lynn's Retired or Injured Racehorse Rescue Foundation Eight Bells, Inc., Bank of the Ozarks, North Little Rock, Ark., 501-978-3500.
A celebration of life will be held at 6 p.m. Monday at Wyndham Hotel in North Little Rock. A visitation will be from 4-6 p.m. Sunday at Smith-North Little Rock Funeral Home. Online obituary at www.SmithFamilyCares.com.
Published November 28, 2014
OBITUARY SUBMITTED BY:
North Little Rock Funeral Home
1921 Main St, North Little Rock, AR
E-mail: mail@nlrfh.com
Phone: 501-758-1170