Harold Matthew Shepherd
Star City, AR, 1921 - 2014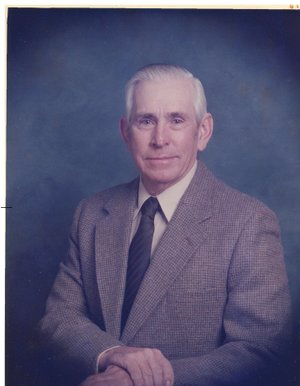 Harold Matthew Shepherd departed this life on Nov. 28, 2014. Mr. Shepherd was born in Monticello, Ark. Sept. 10, 1921 to Albert Artimus Shepherd and Clara Matthew Shepherd. Mr. Shepherd graduated from Star City High School. He served his country during World War II with the U.S. Navy Seabee Batallion. He began his military service in September of 1942 and served in the Bering Sea and Okinawa, where he completed his service on Nov. 8, 1945. After returning from the service, he began his career as a carpenter and later joined the Masons' Union. He was a building superintendent for several construction companies and worked many years with Larry Delk Construction in Helena, Arkansas. He retired at the age of 80. He enjoyed raising cattle and horses and spending time outdoors. He was known for his big heart, his work ethic, his sense of humor and his storytelling.
Mr. Shepherd was proceeded in death by a son, Harold Eugene Shepherd; an infant daughter; a grandson, Shawn Allen White; two brothers, Artimus and Lavon Shepherd and a sister, Margie Lee Pittard.
He is survived by five sons, Troy, Jerry, David, Alex and Anthony Shepherd; three daughters, Melanie McCook, Allison Wynn and Angela Lowry; 16 grandchildren; 16 great-grandchildren; five great-great-grandchildren and special friend, Louise Shepherd. He will be greatly missed by his friends and family.
Visitation will be Monday, Dec. 1 from 6 p.m. to 8 p.m. at Griffin Funeral Home in Star City. The service will be Tuesday, Dec. 2 at 2 p.m. at Griffin Funeral Home in Star City. Interment will be at Drake Cemetery in Star City following the service. Pallbearers will be his grandsons, Keith Shepherd, Harold Gene Shepherd, Jeremy Kelley, Jonathon Shepherd, Sam Shepherd, Chris Branscum and Michael Shepherd.
Arrangements by Griffin Funeral Service in Star City. Online registry at www.griffinfuneralservice.net.
Published November 30, 2014
OBITUARY SUBMITTED BY:
Griffin Funeral Services - Star City
811 North Lincoln Ave., Star City, AR
Find it at: Hwy 425
E-mail: griffinservices@centurytel.net
Phone: 870-628-4204
http://www.griffinfuneralservice.net/