Alice Lorene Alberson
of Little Rock, AR, 1928 - 2014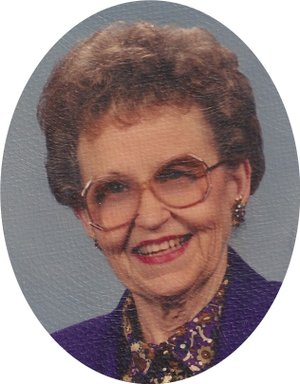 ALICE LORENE ALBERSON, 85, went home to be with her Lord and Savior on Sunday, Oct. 5, 2014. She was born Dec. 5, 1928, in Morrilton, Ark. to Charles Ernest Summerhill and Sarah Lena (Hutson) Summerhill. She was a homemaker and in her leisure was known for her crochet and sewing skills. Later in life, she worked for Kmart and Kohl's. She was a member of Church at Willow Beach in North Little Rock, Ark..
She is preceded in death by her parents, Ernest and Lena Summerhill; two spouses, Wesley Hutchins and Bennie Alberson; one sister, Dinah Underwood and one daughter-in-law, Wanda Hutchins.
She is survived by her son, Phil Hutchins (Erin) of Little Rock; daughter, Anetta Hutchins of Perryville and daughter, Dealonnia Alberson-Cook (Jerry) of Austin, Ark. and her brother, Charles Summerhill of England, Ark.
Grandchildren: Wesley Harris (Wendy), Lena Adams, Brian Hutchins (Christy), Jeremy Adams, Kelsey Hutchins, and Gary Doyle McElroy, Kevin Helm, Emily Helm and Anna Helm.
Eleven great-grandchildren: Nick Harris, Kayley Harris, Gavin O'Cain, Katherine Keathley, Dallas Keathley, Josephine Cheatham, Olivia Hutchins, David Hutchins, Klarissa Adams, Taylor Adams and Araynia Adams. One great-great-grandson, Kayden Harris.
Funeral service will be held at 2 p.m. on Tuesday, Oct. 7, 2014 at Roller Owens Funeral Home (501-791-7400) in North Little Rock, Ark., with Bro. Roy Tilley and Bro. Logan B.C. Hutson officiating. Interment will follow at Pinecrest Memorial Park in Alexander, Ark. The family will receive friends one hour prior to the service from 1-2 p.m. at the funeral home.
Pallbearers will be Wesley Harris, Brian Hutchins, Gary Doyle McElroy, Jeremy Adams, Nick Harris and Jerry Cook.
The family would like to thank Southridge Village Retirement Center, Conway, Ark. and Hickory Heights Nursing and Rehab, Little Rock, Ark. The family suggests memorial contributions be made to Arkansas Hospice, 14 Parkstone Circle, North Little Rock, AR 72116.
Online guestbook www.rollerfuneralhomes.com/owens.
Published October 6, 2014
OBITUARY SUBMITTED BY:
Roller-Owens Funeral Home
5509 John F. Kennedy Blvd., North Little Rock, AR
Phone: 501-791-7400