Darrell Keith Hutchins
Conway, AR, 1941 - 2014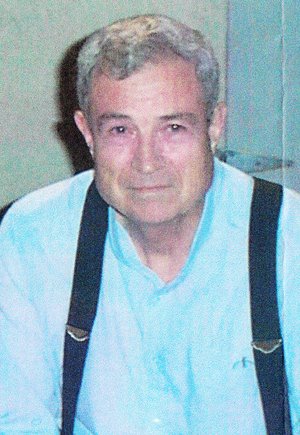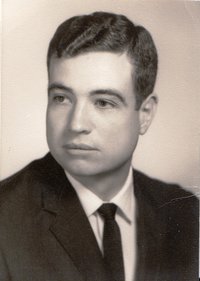 Darrell Keith Hutchins, 73, of Conway died October 7, 2014, from prostate cancer at Conway Regional Medical Center. He was born September 29, 1941, at Lowrey, Oklahoma, to the late Boyd Cecil Hutchins and Jessie Margaret Burney Hutchins.
On August 15, 1969, he married the love of his life, Doris Elaine Hoffman Hutchins, who survives. He is also survived by his two children, Leticia Hutchins of Conway, Arkansas, and Jeremy Hutchins and wife Andrea of Eugene, Oregon. Other survivors include four brothers, Gilbert Hutchins (Sandra) of Lowrey, Oklahoma; Jerry Hutchins (Kathy) of Wichita, Kansas; Alan Hutchins (Donna) of Muskogee, Oklahoma; and Carl Hutchins (Janet) of DeSoto, Texas.
Darrell attended elementary school at Lowrey, Oklahoma, completing the eighth grade in 1955. He graduated from Oaks High School at Oaks, Oklahoma, in 1959 as valedictorian of the senior class. Subsequently, he studied at Northeastern State College in Tahlequah, Oklahoma, graduating in 1963 with a double major in Mathematics and Physics. He pursued graduate study in Physics at the University of Arkansas, receiving an MS degree in 1967 and Ph.D. in 1969. He was a member of Kappa Mu Epsilon, honorary mathematics society, and Sigma Pi Sigma, honorary physics society.
His first professional position was as Assistant Professor of Physics at State College of Arkansas (now University of Central Arkansas) in Conway which he accepted in 1968. He continued there until 1982 when he moved to the University of Arkansas at Little Rock, where he completed his professional career.
Darrell loved scientific research and spent as much time as he could in the laboratory. He was the author of numerous scientific papers and the holder of three patents for scientific equipment. His love of science was exceeded only by his love for his family and friends.
He was a member of the American Association of Physics Teachers and served as president of the Arkansas, Oklahoma, Kansas Section in 1980. He served for several years as advisor of the University of Central Arkansas chapter of the Society of Physics Students.
Darrell was a dedicated Democrat and a member of the Faulkner County Democratic Central Committee. He hosted a monthly discussion group meeting at his home attended by progressive-minded persons interested in politics and current events. For several years, he distributed an e-mail newsletter consisting of progressive articles gathered from the internet.
He was a prolific writer of letters to the editor. At one time he was a biweekly columnist for the editorial page of the Log Cabin Democrat in Conway, Arkansas. Darrell was a long-time member of the Arkansas Country Dance Society. He loved to call and write square dances and produced a volume of his dances titled "Square Dances with an Old-Time Flavor".
In retirement, as a hobby, Darrell made wood archery bows from timber he selected and cut himself. On outings in the woods, he was ever on the lookout for suitable bow trees. He made more than 200 bows from a variety of wood types. Darrell liked canoeing and made many float trips on area streams with friends. Mike Rapp was his favorite canoeing partner.
As a matter of life philosophy, Darrell was a freethinker who believed that rational discourse and investigation should be applied to all questions and that an idea should be accepted only if based on evidence. He was a member of the American Humanist Association and the Freedom From Religion Foundation. In the end, his love of science still called him and he arranged for his remains to be donated to the Genesis Program for medical research.
The family wishes to extend special thanks to the staff of Gentiva Hospice for their tireless, compassionate care during Darrell's final days. Memorials may be made to Faulkner County Senior Citizens Program, P.O. Box 1429, Conway, Ark. 72033 or Faulkner County Library, 1900 Tyler Street, Conway, Ark. 72032.
An informal memorial service will be held at 2 p.m. on Saturday, October 11, at Griffin Leggett, 1751 Dave Ward Drive, Conway. Casual dress is encouraged. Please share your memories and condolences with the family at www.griffinleggettconway.com.
Published October 10, 2014
OBITUARY SUBMITTED BY:
Griffin Leggett Healey & Roth
5800 West 12th Street, Little Rock, AR
Phone: 501-661-9111